File download
File size:

13 547 510 bytes (12.92M)

File date:

2014-12-29 23:01:34

Download count:

all-time: 3 680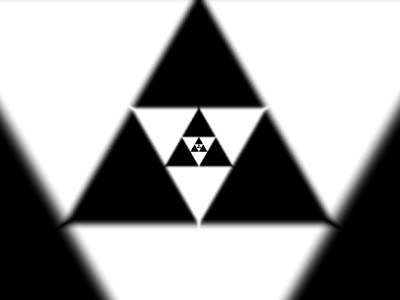 Preview
assets-common/

dir

assets-common/bmfont/

dir

assets-common/bmfont/gau_cube_r.fnt

80.47K

assets-common/bmfont/gau_cube_r_0.png

81.33K

assets-common/bmfont/gau_cube_r_1.png

75.76K

assets-common/bmfont/gau_cube_rr.fnt

80.25K

assets-common/bmfont/gau_cube_rr_0.png

81.44K

assets-common/bmfont/maven_black.fnt

17.61K

assets-common/bmfont/maven_black_0.png

342.99K

assets-common/bmfont/segoe-black.bmfc

830B

assets-common/bmfont/segoe.bmfc

833B

assets-common/bmfont/segoe_black.fnt

43.71K

assets-common/bmfont/segoe_black_0.png

347.44K

assets-common/bmfont/segoe_bold.fnt

43.71K

assets-common/bmfont/segoe_bold_0.png

354.02K

assets-common/bmfont/segoe_condensed.fnt

41.74K

assets-common/bmfont/segoe_condensed_0.png

328.75K

assets-common/bmfont/segoe_light.fnt

43.90K

assets-common/bmfont/segoe_light_0.png

347.89K

assets-common/bmfont/segoe_regular.fnt

43.75K

assets-common/bmfont/segoe_regular_0.png

351.90K

assets-common/bmfont/segoe_semibold.fnt

49.74K

assets-common/bmfont/segoe_semibold_0.png

355.30K

assets-common/bmfont/segue_ui.bmfc

827B

assets-common/bmfont/segue_ui.fnt

40.06K

assets-common/bmfont/segue_ui_0.png

169.84K

assets-common/fx/

dir

assets-common/fx/BokehBlur.fx

1.72K

assets-common/fx/Default.fx

3.87K

assets-common/fx/DefaultNearest.fx

1.12K

assets-common/fx/FlatHighlightShader.fx

1.42K

assets-common/fx/Layer2d.fx

1.22K

assets-common/fx/MagneticFields.fx

4.37K

assets-common/fx/ObjectDisplace.fx

3.72K

assets-common/fx/Resize.fx

993B

assets-common/fx/ScreenQuad.fx

929B

assets-common/fx/Sphere2Displace.fx

1.67K

assets-common/fx/SphereDisplace.fx

1.52K

assets-common/fx/Zebra.fx

1.44K

assets-common/image/

dir

assets-common/image/chipmunk.jpg

275.86K

assets-common/image/white.png

134B

assets-we-follow/

dir

assets-we-follow/images/

dir

assets-we-follow/images/N4k.png

353.59K

assets-we-follow/images/V4k.png

351.48K

assets-we-follow/music/

dir

assets-we-follow/music/Hoffman - Intrinsic.mp3

8.18M

config/

dir

config/Home.mop

375.21K

config/ProjectSettings.json

725B

Core.dll

400.00K

demo.exe

85.00K

demo.exe.config

305B

Libs/

dir

Libs/Bass.Net.dll

624.00K

Libs/Newtonsoft.Json.dll

364.50K

Libs/SharpDX.D3DCompiler.dll

39.50K

Libs/SharpDX.Direct2D1.dll

213.00K

Libs/SharpDX.Direct3D10.dll

173.00K

Libs/SharpDX.Direct3D11.dll

162.00K

Libs/SharpDX.Direct3D11.Effects.dll

56.50K

Libs/SharpDX.Direct3D9.dll

339.50K

Libs/SharpDX.DirectInput.dll

151.00K

Libs/SharpDX.dll

483.50K

Libs/SharpDX.DXGI.dll

87.00K

Libs/SharpDX.RawInput.dll

19.50K

Libs/Sharpen.dll

123.00K

Libs/x64/

dir

Libs/x64/bass.dll

213.50K

Libs/x64/d3dcompiler_43.dll

2.41M

Libs/x64/d3dx10_43.dll

499.34K

Libs/x64/d3dx11_43.dll

270.34K

Libs/x64/sharpdx_direct3d11_effects_x64.dll

337.50K

Operators/

dir

Operators/000c3499-9419-4b7a-8e8f-ddc802e8c0a5.mop

20.14K

Operators/0224a539-b443-455e-b426-3106bb2879ef.mop

6.54K

Operators/03894753-9429-491d-a254-82b7dc26c80b.mop

51.26K

Operators/03c9a2c3-7df5-42a9-a52a-1603699124e0.mop

12.87K

Operators/0af4a986-6246-429d-89da-695d52a55278.mop

15.85K

Operators/0c03bb09-830f-4636-9461-82b5b9940db8.mop

27.69K

Operators/145c3a6b-b91f-450d-ac46-b13c66ebce19.mop

3.88K

Operators/152549ac-39dc-4db6-a12f-c54b63bd4fbb.mop

15.87K

Operators/161f6915-5798-40e0-a99b-47e6205448f4.mop

17.48K

Operators/1c5247fc-f9d8-451f-91cd-83294ff79974.mop

8.82K

Operators/1d26967e-8334-4a3a-950c-8dd99e1e83b2.mop

10.71K

Operators/213fb2a2-6e13-4317-94c1-89de0c54aad3.mop

6.62K

Operators/253e302b-8141-4d17-96ee-42af092dbf59.mop

1.81K

Operators/274c7da9-c728-4a9d-b5a3-dadb06e2715b.mop

12.54K

Operators/28801f38-da93-42c4-ac45-5cfa0b615773.mop

4.22K

Operators/2fcf20fc-5343-45c9-ad2d-67f024588101.mop

184.09K

Operators/32248acd-d49d-4727-ace6-7c20f123aa9f.mop

16.29K

Operators/329cf466-f773-4bfd-a279-93d53470838b.mop

5.22K

Operators/33b47c5a-0299-474b-9def-e6c10565d9cb.mop

24.92K

Operators/34bc4620-7f89-4a28-b3dd-46bdd0fcaddf.mop

14.76K

Operators/35aca9b1-29c5-41ea-ba17-dba64f692808.mop

3.40K

Operators/37779055-d9d9-479f-9e81-51fd35ad0a40.mop

21.59K

Operators/384b6557-a535-4766-bce2-6c8c1e6fcf14.mop

7.62K

Operators/3a661191-9489-42e0-a2a8-303dc6ef2862.mop

184.89K

Operators/3a99ec80-99d6-4fae-be34-5aec200abed1.mop

18.24K

Operators/3b4733a5-c5a3-4f11-9543-3907437f2ae1.mop

15.87K

Operators/3bc79e0e-9dfd-4d9a-8493-c488d9b636cc.mop

4.58K

Operators/3dfc11c3-ae90-4708-8de4-8cc77e932fdd.mop

61.04K

Operators/43403a8d-9c87-414a-89e2-9393b87d9e47.mop

30.38K

Operators/45d21f0c-7341-4448-bc64-ac494916e4ce.mop

37.37K

Operators/466a8528-9871-4cdf-b635-db6bbcf6b725.mop

8.31K

Operators/46e0d20b-9ecc-42bc-ad5a-faeaf23e62f1.mop

2.86K

Operators/46f384c0-22e1-4809-9e79-eda933e5ea33.mop

1.36K

Operators/470d67fc-bfee-4735-91c6-7cf56d5a7cf8.mop

16.83K

Operators/47b408b5-2762-4181-adeb-9d06fbe1073d.mop

29.39K

Operators/4f1bd322-ff50-407d-95d5-e420758ad272.mop

9.30K

Operators/502834a8-6248-4d42-97c2-1e3d0e405e9e.mop

123.96K

Operators/50293889-96f4-42b4-bad7-5ef946c43cd9.mop

7.93K

Operators/50735cb2-86ef-47cd-8bee-e897157e05cf.mop

11.43K

Operators/51a42080-36e5-4e8e-ae4f-0a9d60fe2aaa.mop

3.90K

Operators/56c06d4f-88e9-4744-bc6a-ebe58df8dba0.mop

15.11K

Operators/580591b6-da29-46b4-99c0-5294fa24b9c7.mop

3.37K

Operators/5a098d06-536e-4aa6-8c65-4da1d9f8c4af.mop

16.39K

Operators/5deee034-cb90-4e19-bb9f-5391abc63f96.mop

12.26K

Operators/5e68016f-c1db-42e9-a70e-d532a81e8e64.mop

13.82K

Operators/5f429f06-88a6-4d7c-a575-0ea6f97a6323.mop

24.41K

Operators/5f9364f8-36b4-4c1c-9cc2-5eddfa6774aa.mop

14.62K

Operators/605d497b-689b-4067-a86d-d3f212732484.mop

24.32K

Operators/60c2b839-0957-4331-9b53-c818f494f9d6.mop

25.55K

Operators/61560c16-3643-426a-ade5-f8e33ef51e78.mop

15.91K

Operators/62b35be8-a620-4a2a-a3d9-8d42392e79f3.mop

14.22K

Operators/65ee8537-143f-44f1-a167-b9339fdf551e.mop

7.81K

Operators/65ef8dd3-1075-4e0e-b83f-8e083e027099.mop

8.64K

Operators/6c3029c5-26fb-48bc-8c4f-c622ca0146d1.mop

181.49K

Operators/6e7f9b55-14a6-4409-ad15-ccf8c88a86b0.mop

84.71K

Operators/6ef212f5-5a2d-4061-9700-4b93c309b583.mop

3.51K

Operators/7041b4d2-ee87-4909-b4e8-3866b89b7143.mop

42.94K

Operators/72865c15-3bb9-48e3-ae3b-7805dad75df6.mop

89.36K

Operators/72c0d6f1-ef64-4df6-b535-000b4b085b1e.mop

18.15K

Operators/7424a910-d647-4049-9fda-78189bcaa964.mop

1.17K

Operators/787f336b-d1e2-459c-bfd1-cdc80ec6407e.mop

56.52K

Operators/7b3aac15-3913-480b-b01e-54c34cfcf6a8.mop

42.73K

Operators/7d795e58-7c71-4dd2-be92-1f3d18164211.mop

20.77K

Operators/83650b78-7e0f-4e99-9052-d8b280125f5a.mop

9.32K

Operators/84f21e93-91d3-40a9-8e4d-bd1e637426d6.mop

6.79K

Operators/87d1ca32-a16f-4e2f-ae39-67b82ad8ff64.mop

175.51K

Operators/891f9149-7f10-43fa-b4c8-6b06de535150.mop

20.35K

Operators/8cb2c279-e463-4ef4-80ab-6e016bc8b0ec.mop

4.82K

Operators/90e6a3b1-7a53-4799-b12e-35cd7c94fb67.mop

3.97K

Operators/9173ca72-3c7c-4aa8-82e8-62a5fd659589.mop

12.24K

Operators/944a5d15-2485-479a-b850-519141237dd2.mop

45.43K

Operators/97ceee1d-298c-4b1c-aad2-613b8644d2b8.mop

16.38K

Operators/99e76f94-738a-4433-93bc-15cb957b357f.mop

59.80K

Operators/9bc662e6-9346-4bd3-9a81-bbe173205ab3.mop

16.48K

Operators/9d7cc06b-ebfb-438a-a434-d9e96c74ad49.mop

5.97K

Operators/9f0d8e0a-5983-4a06-b82a-e0d7a94ac3a2.mop

10.66K

Operators/a18d300e-150f-4935-817e-2499881f6173.mop

21.53K

Operators/a42331d8-fc65-4cf4-8212-4179fce1be9f.mop

7.82K

Operators/a6ad4fc4-172a-4e64-881c-c1782829c605.mop

40.72K

Operators/ab3b7bf5-c2ba-4e38-92ab-4387f64f8c14.mop

4.57K

Operators/afdb1a8e-6267-46b8-8ec7-e12b1b23a82f.mop

6.04K

Operators/b0dba1e2-1aa7-42ba-ba7f-1519abd192de.mop

52.22K

Operators/b233ef1e-d332-4560-92a2-461f9237c009.mop

40.29K

Operators/b27b23d8-64db-4027-9e0f-2dd24e784ead.mop

4.00K

Operators/b3084bb1-3eb9-4cdb-9a16-a1cee7910787.mop

5.25K

Operators/b334f2f7-62e4-43b9-84ea-cea091307077.mop

41.36K

Operators/b5a891c5-04e0-46d7-a2f4-22c4447fffb2.mop

298.75K

Operators/b731ea65-859d-46a2-a51b-d8be90928781.mop

156.18K

Operators/b777d313-cf01-4d9c-aab9-0284f0b1e3d8.mop

104.25K

Operators/bcddd13a-2f9d-4dd5-8622-5ba979502c08.mop

22.80K

Operators/be33b3c9-8686-4a52-a257-90dbddee6a7a.mop

6.67K

Operators/c18402b2-fe2b-496c-8f3b-8b69bfd6a1d5.mop

9.64K

Operators/c1aec4c2-b323-429b-b0cf-d68e1cfe0885.mop

28.30K

Operators/c6d02108-2f1f-41ca-9a91-96f297ea55a1.mop

5.44K

Operators/c6e1c4b9-28a8-41fb-a9fa-74591a1239f0.mop

8.12K

Operators/c6efc51f-4595-4ffc-a20f-dead92be274b.mop

3.33K

Operators/cb772bf3-6e23-4689-a0eb-7fc6ff4cb22d.mop

109.87K

Operators/cc739d0b-47cb-4fe9-96ef-097a1330dfb9.mop

155.93K

Operators/cd55bb66-9392-46d2-aa7b-e6dafc687fae.mop

29.50K

Operators/ce62469e-1b16-4088-806c-cb3816d22cb8.mop

34.70K

Operators/cf898d05-a7b7-4ef5-89f9-e7051d032fce.mop

12.55K

Operators/d18c4dd5-41b7-4b21-a23b-8b711c124eb8.mop

25.41K

Operators/d24f454e-f4c8-43e7-aed7-528377f77f01.mop

39.95K

Operators/d4584d29-c004-4f56-b812-d1f0b64aa633.mop

51.40K

Operators/d512ac4d-74b8-42ba-90fd-4a0bab0b3b7c.mop

117.43K

Operators/d6760adf-5384-4eea-931f-b5c0714f7632.mop

11.23K

Operators/da549627-ccc4-418a-be00-7f37fa403a19.mop

31.76K

Operators/dd0c2c23-c56b-44e9-bce4-1ce3ca979666.mop

25.91K

Operators/dfebba7f-1160-4d74-bed5-fbf0fcfe5803.mop

19.07K

Operators/e4d62c02-7a38-4cac-b0e2-fd496680066b.mop

4.32K

Operators/e598146b-0000-4cde-8be7-9dd964ccde00.mop

112.29K

Operators/e79b682c-ebf7-4abb-a7a5-40ba0ba8883a.mop

443.48K

Operators/e8eb452d-97c3-42e5-8ce2-1b0d205e3a51.mop

10.05K

Operators/eaf69419-35d3-4d85-995c-2f7d7e5169d6.mop

53.53K

Operators/ee6f22a1-a3bb-462d-b5b5-7f4ce52ef5bd.mop

8.25K

Operators/ef549016-744f-4d05-b55c-daeece1e62a9.mop

17.96K

Operators/f35f6533-1b97-4c8f-af4d-806456259dc3.mop

3.44K

Operators/f6cfaf1c-735c-402b-86ea-0f5ba99dfffa.mop

15.18K

Operators/f8193223-7a2b-4680-a391-9f2a92e2c995.mop

16.29K

Operators/fef18c3c-62d1-4aa6-ad39-b1881c26a762.mop

57.23K

pouet.jpg

10.70K

readme.txt

3.85K
file_id.diz
Still-minus 2 >> Intrinsic Gravity / Visit nvScene 2015

for Under Construction 2014


Credits
-------
pixtur  >> design / programming
hoffman >> soundtrack

made with tooll2 developed by cynic, pirx, and pixtur

uses directx, .net4.0, bass, newtonsoft json, sharpdx


Comments
-----------
Since I spent all my colors for our last nvScene release I wanted to 
play around with 2d-black-white op-art again. Something like a remake
of "Beta" without being bound to a single artist. Obviously I used quite
a bit of references, esp. Andy Gilmore, Sergi Delgado, Armin Hofmann, and
many others.

Hoffman delivered the perfect soundtrack for that. Though all of the
tracks of his upcoming album would have been more than sufficient, he came 
up with one that's even better for me.

Hope to see you all at nvScene 2015! 


Find background-information and captures on  >> www.still-scene.org


License
---------
The demo has been released under Creative Commons Attribution: 
http://creativecommons.org/licenses/by/2.5/

You are free:
to share: to copy, distribute and transmit the work
to remix: to adapt the work
to make commercial use of the work

Under the following conditions:
Attribution: You must attribute the work with the credits listed above.


Requirements
------------
- nvidia/ati graphics card that supports directx 11.1
- .net 4.0
- install directX 9 and directX 11
- latest driver you can get for your graphics card
- win7 or win8


We adore
--------
  
  >> Adapt
  >> Alcatraz
  >> Andromeda
  >> ASD
  >> Archee
  >> Bauknecht
  >> Black Maiden
  >> Brain Control
  >> Brainstorm
  >> CNCD/Fairlight
  >> CTRL+ALT+Test
  >> CLRSRC
  >> Cocoon
  >> Conspiracy
  >> Deranged
  >> Einklang
  >> Elude
  >> Elyssis
  >> Ephidrena
  >> Excess
  >> Farbrausch
  >> Floppy
  >> Haujobb
  >> Holon
  >> Loonies
  >> Kakiarts
  >> Mercury
  >> MFX
  >> Neuro
  >> NoSYS Productions
  >> Nuance
  >> Plastic
  >> Portal Process
  >> Outracks
  >> Quite
  >> Rabenauge
  >> Rebels
  >> RGBA
  >> Scarab
  >> Stravaganza
  >> Synesthetics
  >> TBC
  >> The Black Lotus
  >> Tpolm
  >> Trilobit
  >> Traction


Personal Greetings
------------------

cynic  >>   acryl, admiral, alien, ava, axel, bodo, boyc, captain chaos, chaos,
            cp, cyclone, dalezy, delirium, digisnap, dipswitch, dq, dreamer,
            droid, erium, eyebex, fuzzel, gargaj, helge, hellfire, hypo, iq, k,
            krill, matt,melwyn, molle, muhmac, nero, netpoet, noname, pandur,
            pos, poti, ps, ramses, sheijk, silicium, sire, styx, titus,
            visualice, wayfinder, xenon, xni, xxx, zoom

pirx   >>   krili, admiral, alien, bika, bodo, boyc, chaos, dalezy, digi, 
            drumhead, duckers, eyebex, gloom, gopher, gargaj, helge, iq, k,
            krill, mad, melwyn, navis, nero, netpoet, noncolor, pandur,
            phoenix, ramses, ronny, sheijk, silicium, sire, tajo, titus,
            trixter, virgill, wayfinder, xni, xxx, xylobiont, zoom

pixtur >>   lena, abductee, admiral, alien, alex, atom, bodo, bonzaj, chaos, 
            cupe, cp, dalezy, digisnap, dipswitch, dq, eric, fiver2, gargaj, 
            gizmo, gloom, gopher, h2o, helge, hunta, hypo, iq, k, kb, krill, 
            muhmac, navis, nosfe, nytric, pandur, poti, preacher,
            ramses, ronny, rp, ryg, seven, shakul, sheijk, sire, styx, 
            titus & bodo, tobi, unc, visualice, wayfinder, xxx, zoom

nero   >>   in no order: Espen, Digi, Helge, Mad, Krill, Degauss, Ramses,
            Madstop, Sniper, Ray, Sire, Admiral, Alien, Silicium, Titus, Bodo,
            Ramboy, Sharon, Skyphos, Pandur, Made, Unreal, Bonzaj, Statix,
            Gargaj, Dalezy, Motu, Wayfinder, Chaos, Virgill, Fiver2, Noogman, 
            Sheijk, Cyclone, Acryl, Rayden, Hunta, Titus, Nerdarzt and all
            forgotten ones.