File download
File size:

8 569 047 bytes (8.17M)

File date:

2008-10-07 23:05:46

Download count:

all-time: 1 615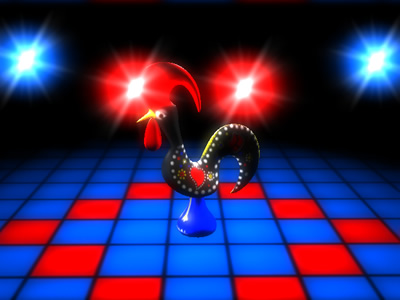 Preview
audiere.dll

500.00K

audio/

dir

audio/evil-chicken_tune.ogg

2.46M

Barcelos.exe

184.00K

D3DX9_38.dll

3.67M

models/

dir

models/galo.nc

494.53K

models/galo_lowpoly.nc

131.64K

models/scene1.nc

1.85M

models/scene2_stage.nc

125.89K

models/scene_1_bar.nc

164.34K

models/scene_2_stage.nc

131.81K

models/scene_3_celos.nc

164.34K

models/scene_4_aux_lights.nc

131.49K

models/scene_4_stage.nc

36.75K

models/scene_5_stage.nc

89.30K

models/scene_6.nc

590.54K

models/scene_7_padroes.nc

295.74K

models/scene_8_placar.nc

12.07K

models/scene_9_stage.nc

277.54K

models/scene_9_tubes.nc

276.63K

models/scene_creditos.nc

2.91K

models/scene_cubemap.nc

23.70K

scripts/

dir

scripts/demo.txt

2.29K

shaders/

dir

shaders/bwBlurShader.cpp

1.80K

shaders/bwDisplayShader.cpp

1.53K

shaders/bwDLV_CubeMap.cpp

3.08K

shaders/bwFloorShader.cpp

1.29K

shaders/bwLFShader.cpp

3.12K

shaders/bwLSShader.cpp

3.72K

shaders/bwNLShader.cpp

1.37K

textures/

dir

textures/fnt_04b08.png

69.00K

textures/pimped_flat.jpg

451.47K

textures/tex2d_backquad.png

130.12K

textures/tex2d_creditos.png

123.79K

textures/tex2d_particle_halo.png

72.30K

textures/tex2d_particle_lines.png

102.37K

textures/tex2d_xadrez.png

93.47K

textures/tex2dnpt_greetings.png

48.23K

textures/tex2dnpt_logo_presentation.png

137.76K

textures/tex2dnpt_pimp.png

703.03K

textures/tex2dnpt_screen.png

500.05K

textures/tex_2d_bola.png

59.92K

textures/Thumbs.db

36.00K

youread.txt

530B
file_id.diz

NAPALM CORE [NC] at Inercia Demoparty 2008

PRESENTS

Barcelos


Team

Direction and Script
Gr9yfox

Programming
Zeroshift

3D Moddeling
Gr9yfox

Music
Evil

Additional Artwork
Zeroshift



...and as you may have guessed this demo was heavily Timbalanded from
Domino's Techno Chicken ad. It doesn't run here in Portugal but youtube is 
such a wonderful place to waste time watching stupid videos.


Requires a GPU with shader model 2.0, DirectX9 (D3DX9_38.dll)
and visual studio 2005 redist libs.