File download
File size:

12 019 866 bytes (11.46M)

File date:

2006-08-16 00:37:07

Download count:

all-time: 5 165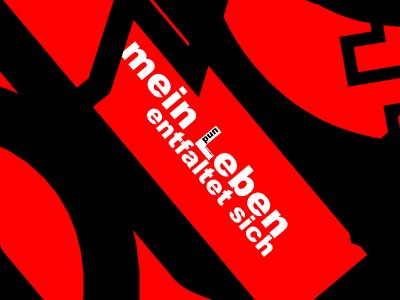 Preview
neuro-die_ewigkeit_schmerzt/

dir

neuro-die_ewigkeit_schmerzt/cache/

dir

neuro-die_ewigkeit_schmerzt/demo

97B

neuro-die_ewigkeit_schmerzt/demo.py

432B

neuro-die_ewigkeit_schmerzt/growfx.py

5.30K

neuro-die_ewigkeit_schmerzt/keyframes.py

57.55K

neuro-die_ewigkeit_schmerzt/lib/

dir

neuro-die_ewigkeit_schmerzt/lib/_ctypes.so

216.71K

neuro-die_ewigkeit_schmerzt/lib/ctypes/

dir

neuro-die_ewigkeit_schmerzt/lib/ctypes/__init__.py

15.40K

neuro-die_ewigkeit_schmerzt/lib/ctypes/_endian.py

1.79K

neuro-die_ewigkeit_schmerzt/lib/ctypes/decorators.py

4.34K

neuro-die_ewigkeit_schmerzt/lib/ctypes/util.py

3.75K

neuro-die_ewigkeit_schmerzt/lib/ctypes/wintypes.py

2.31K

neuro-die_ewigkeit_schmerzt/lib/nedu/

dir

neuro-die_ewigkeit_schmerzt/lib/nedu/__init__.py

2.05K

neuro-die_ewigkeit_schmerzt/lib/nedu/actor.py

4.61K

neuro-die_ewigkeit_schmerzt/lib/nedu/cache.py

1.13K

neuro-die_ewigkeit_schmerzt/lib/nedu/camera.py

1.49K

neuro-die_ewigkeit_schmerzt/lib/nedu/console.py

5.13K

neuro-die_ewigkeit_schmerzt/lib/nedu/css.py

1.91K

neuro-die_ewigkeit_schmerzt/lib/nedu/demo.py

3.79K

neuro-die_ewigkeit_schmerzt/lib/nedu/font.py

10.16K

neuro-die_ewigkeit_schmerzt/lib/nedu/frame.py

161B

neuro-die_ewigkeit_schmerzt/lib/nedu/freeglut.py

23.37K

neuro-die_ewigkeit_schmerzt/lib/nedu/GLEXT.py

21.60K

neuro-die_ewigkeit_schmerzt/lib/nedu/glframe.py

5.03K

neuro-die_ewigkeit_schmerzt/lib/nedu/GLSL.py

8.06K

neuro-die_ewigkeit_schmerzt/lib/nedu/glutframe.py

3.96K

neuro-die_ewigkeit_schmerzt/lib/nedu/keybind.py

713B

neuro-die_ewigkeit_schmerzt/lib/nedu/lib/

dir

neuro-die_ewigkeit_schmerzt/lib/nedu/library.py

1.87K

neuro-die_ewigkeit_schmerzt/lib/nedu/light.py

1.74K

neuro-die_ewigkeit_schmerzt/lib/nedu/log.py

504B

neuro-die_ewigkeit_schmerzt/lib/nedu/m3d.py

14.75K

neuro-die_ewigkeit_schmerzt/lib/nedu/marshmellow.py

5.31K

neuro-die_ewigkeit_schmerzt/lib/nedu/material.py

2.80K

neuro-die_ewigkeit_schmerzt/lib/nedu/mesh.py

17.81K

neuro-die_ewigkeit_schmerzt/lib/nedu/res.py

1.81K

neuro-die_ewigkeit_schmerzt/lib/nedu/res/

dir

neuro-die_ewigkeit_schmerzt/lib/nedu/res/console.ttf

48.07K

neuro-die_ewigkeit_schmerzt/lib/nedu/scene_main.py

174B

neuro-die_ewigkeit_schmerzt/lib/nedu/scenes.py

3.69K

neuro-die_ewigkeit_schmerzt/lib/nedu/sdl.py

22.75K

neuro-die_ewigkeit_schmerzt/lib/nedu/sdlframe.py

3.85K

neuro-die_ewigkeit_schmerzt/lib/nedu/setup.py

2.87K

neuro-die_ewigkeit_schmerzt/lib/nedu/shaderparser.py

3.42K

neuro-die_ewigkeit_schmerzt/lib/nedu/shape.py

9.93K

neuro-die_ewigkeit_schmerzt/lib/nedu/sound.py

4.53K

neuro-die_ewigkeit_schmerzt/lib/nedu/stager.py

17.92K

neuro-die_ewigkeit_schmerzt/lib/nedu/svg.py

216B

neuro-die_ewigkeit_schmerzt/lib/nedu/test.py

101B

neuro-die_ewigkeit_schmerzt/lib/nedu/texture.py

12.93K

neuro-die_ewigkeit_schmerzt/lib/nedu/vector.py

7.47K

neuro-die_ewigkeit_schmerzt/lib/numarray/

dir

neuro-die_ewigkeit_schmerzt/lib/numarray/__init__.py

2.30K

neuro-die_ewigkeit_schmerzt/lib/numarray/_bytes.so

36.86K

neuro-die_ewigkeit_schmerzt/lib/numarray/_chararray.so

12.66K

neuro-die_ewigkeit_schmerzt/lib/numarray/_conv.so

52.83K

neuro-die_ewigkeit_schmerzt/lib/numarray/_converter.so

13.95K

neuro-die_ewigkeit_schmerzt/lib/numarray/_dotblas.so

18.31K

neuro-die_ewigkeit_schmerzt/lib/numarray/_ndarray.so

27.98K

neuro-die_ewigkeit_schmerzt/lib/numarray/_numarray.so

31.18K

neuro-die_ewigkeit_schmerzt/lib/numarray/_numerictype.so

7.50K

neuro-die_ewigkeit_schmerzt/lib/numarray/_objectarray.so

10.61K

neuro-die_ewigkeit_schmerzt/lib/numarray/_operator.so

8.34K

neuro-die_ewigkeit_schmerzt/lib/numarray/_sort.so

118.77K

neuro-die_ewigkeit_schmerzt/lib/numarray/_ufunc.so

40.46K

neuro-die_ewigkeit_schmerzt/lib/numarray/_ufuncall.py

476B

neuro-die_ewigkeit_schmerzt/lib/numarray/_ufuncBool.so

106.48K

neuro-die_ewigkeit_schmerzt/lib/numarray/_ufuncComplex32.so

76.08K

neuro-die_ewigkeit_schmerzt/lib/numarray/_ufuncComplex64.so

75.73K

neuro-die_ewigkeit_schmerzt/lib/numarray/_ufuncFloat32.so

88.73K

neuro-die_ewigkeit_schmerzt/lib/numarray/_ufuncFloat64.so

88.73K

neuro-die_ewigkeit_schmerzt/lib/numarray/_ufuncInt16.so

93.83K

neuro-die_ewigkeit_schmerzt/lib/numarray/_ufuncInt32.so

93.70K

neuro-die_ewigkeit_schmerzt/lib/numarray/_ufuncInt64.so

103.98K

neuro-die_ewigkeit_schmerzt/lib/numarray/_ufuncInt8.so

94.64K

neuro-die_ewigkeit_schmerzt/lib/numarray/_ufuncUInt16.so

93.80K

neuro-die_ewigkeit_schmerzt/lib/numarray/_ufuncUInt32.so

93.70K

neuro-die_ewigkeit_schmerzt/lib/numarray/_ufuncUInt64.so

107.51K

neuro-die_ewigkeit_schmerzt/lib/numarray/_ufuncUInt8.so

93.89K

neuro-die_ewigkeit_schmerzt/lib/numarray/array_persist.py

2.71K

neuro-die_ewigkeit_schmerzt/lib/numarray/array_protocol.py

16.42K

neuro-die_ewigkeit_schmerzt/lib/numarray/arrayprint.py

11.61K

neuro-die_ewigkeit_schmerzt/lib/numarray/codegenerator/

dir

neuro-die_ewigkeit_schmerzt/lib/numarray/codegenerator/__init__.py

608B

neuro-die_ewigkeit_schmerzt/lib/numarray/codegenerator/basecode.py

7.21K

neuro-die_ewigkeit_schmerzt/lib/numarray/codegenerator/bytescode.py

17.85K

neuro-die_ewigkeit_schmerzt/lib/numarray/codegenerator/convcode.py

7.44K

neuro-die_ewigkeit_schmerzt/lib/numarray/codegenerator/sortcode.py

15.80K

neuro-die_ewigkeit_schmerzt/lib/numarray/codegenerator/template.py

1.73K

neuro-die_ewigkeit_schmerzt/lib/numarray/codegenerator/ufunccode.py

45.08K

neuro-die_ewigkeit_schmerzt/lib/numarray/convolve/

dir

neuro-die_ewigkeit_schmerzt/lib/numarray/convolve/__init__.py

41B

neuro-die_ewigkeit_schmerzt/lib/numarray/convolve/_correlate.so

14.41K

neuro-die_ewigkeit_schmerzt/lib/numarray/convolve/_lineshape.so

10.12K

neuro-die_ewigkeit_schmerzt/lib/numarray/convolve/Convolve.py

15.24K

neuro-die_ewigkeit_schmerzt/lib/numarray/convolve/iraf_frame.py

6.58K

neuro-die_ewigkeit_schmerzt/lib/numarray/convolve/lineshape.py

3.42K

neuro-die_ewigkeit_schmerzt/lib/numarray/dotblas.py

4.82K

neuro-die_ewigkeit_schmerzt/lib/numarray/dtype.py

6.08K

neuro-die_ewigkeit_schmerzt/lib/numarray/fft/

dir

neuro-die_ewigkeit_schmerzt/lib/numarray/fft/__init__.py

662B

neuro-die_ewigkeit_schmerzt/lib/numarray/fft/dtest.py

6.79K

neuro-die_ewigkeit_schmerzt/lib/numarray/fft/FFT.py

10.56K

neuro-die_ewigkeit_schmerzt/lib/numarray/fft/fftpack.so

33.58K

neuro-die_ewigkeit_schmerzt/lib/numarray/generic.py

42.44K

neuro-die_ewigkeit_schmerzt/lib/numarray/ieeespecial.py

9.68K

neuro-die_ewigkeit_schmerzt/lib/numarray/image/

dir

neuro-die_ewigkeit_schmerzt/lib/numarray/image/__init__.py

651B

neuro-die_ewigkeit_schmerzt/lib/numarray/image/_combine.so

7.11K

neuro-die_ewigkeit_schmerzt/lib/numarray/image/_image.py

2.32K

neuro-die_ewigkeit_schmerzt/lib/numarray/image/combine.py

9.15K

neuro-die_ewigkeit_schmerzt/lib/numarray/libnumarray.so

79.00K

neuro-die_ewigkeit_schmerzt/lib/numarray/libnumeric.so

31.15K

neuro-die_ewigkeit_schmerzt/lib/numarray/linear_algebra/

dir

neuro-die_ewigkeit_schmerzt/lib/numarray/linear_algebra/__init__.py

42B

neuro-die_ewigkeit_schmerzt/lib/numarray/linear_algebra/dtest.py

2.10K

neuro-die_ewigkeit_schmerzt/lib/numarray/linear_algebra/lapack_lite2.so

23.23K

neuro-die_ewigkeit_schmerzt/lib/numarray/linear_algebra/LinearAlgebra2.py

27.40K

neuro-die_ewigkeit_schmerzt/lib/numarray/linear_algebra/mlab.py

11.94K

neuro-die_ewigkeit_schmerzt/lib/numarray/ma/

dir

neuro-die_ewigkeit_schmerzt/lib/numarray/ma/__init__.py

303B

neuro-die_ewigkeit_schmerzt/lib/numarray/ma/dtest.py

18.26K

neuro-die_ewigkeit_schmerzt/lib/numarray/ma/Legal.htm

1.85K

neuro-die_ewigkeit_schmerzt/lib/numarray/ma/MA.py

73.01K

neuro-die_ewigkeit_schmerzt/lib/numarray/ma/MA_version.py

231B

neuro-die_ewigkeit_schmerzt/lib/numarray/ma/Precision.py

3.20K

neuro-die_ewigkeit_schmerzt/lib/numarray/matrix/

dir

neuro-die_ewigkeit_schmerzt/lib/numarray/matrix/__init__.py

6.57K

neuro-die_ewigkeit_schmerzt/lib/numarray/memmap.py

25.39K

neuro-die_ewigkeit_schmerzt/lib/numarray/memory.so

10.61K

neuro-die_ewigkeit_schmerzt/lib/numarray/memorytest.py

898B

neuro-die_ewigkeit_schmerzt/lib/numarray/mlab/

dir

neuro-die_ewigkeit_schmerzt/lib/numarray/mlab/__init__.py

44B

neuro-die_ewigkeit_schmerzt/lib/numarray/nd_image/

dir

neuro-die_ewigkeit_schmerzt/lib/numarray/nd_image/__init__.py

1.67K

neuro-die_ewigkeit_schmerzt/lib/numarray/nd_image/_nd_image.so

120.20K

neuro-die_ewigkeit_schmerzt/lib/numarray/nd_image/_ni_support.py

3.53K

neuro-die_ewigkeit_schmerzt/lib/numarray/nd_image/filters.py

29.47K

neuro-die_ewigkeit_schmerzt/lib/numarray/nd_image/fourier.py

7.12K

neuro-die_ewigkeit_schmerzt/lib/numarray/nd_image/interpolation.py

17.03K

neuro-die_ewigkeit_schmerzt/lib/numarray/nd_image/measurements.py

14.44K

neuro-die_ewigkeit_schmerzt/lib/numarray/nd_image/morphology.py

32.56K

neuro-die_ewigkeit_schmerzt/lib/numarray/nd_image/test.py

242.59K

neuro-die_ewigkeit_schmerzt/lib/numarray/numarrayall.py

149B

neuro-die_ewigkeit_schmerzt/lib/numarray/numarraycore.py

63.42K

neuro-die_ewigkeit_schmerzt/lib/numarray/numarrayext.py

1.14K

neuro-die_ewigkeit_schmerzt/lib/numarray/numeric.py

5.31K

neuro-die_ewigkeit_schmerzt/lib/numarray/numerictypes.py

13.79K

neuro-die_ewigkeit_schmerzt/lib/numarray/numinclude.py

384B

neuro-die_ewigkeit_schmerzt/lib/numarray/numtest.py

102.87K

neuro-die_ewigkeit_schmerzt/lib/numarray/objects.py

31.50K

neuro-die_ewigkeit_schmerzt/lib/numarray/random_array/

dir

neuro-die_ewigkeit_schmerzt/lib/numarray/random_array/__init__.py

218B

neuro-die_ewigkeit_schmerzt/lib/numarray/random_array/dtest.py

5.94K

neuro-die_ewigkeit_schmerzt/lib/numarray/random_array/RandomArray2.py

12.04K

neuro-die_ewigkeit_schmerzt/lib/numarray/random_array/ranlib2.so

34.83K

neuro-die_ewigkeit_schmerzt/lib/numarray/readonly.py

1.38K

neuro-die_ewigkeit_schmerzt/lib/numarray/records.py

27.50K

neuro-die_ewigkeit_schmerzt/lib/numarray/safethread.py

211B

neuro-die_ewigkeit_schmerzt/lib/numarray/session.py

10.90K

neuro-die_ewigkeit_schmerzt/lib/numarray/strings.py

39.74K

neuro-die_ewigkeit_schmerzt/lib/numarray/teacup.py

583B

neuro-die_ewigkeit_schmerzt/lib/numarray/testall.py

1.29K

neuro-die_ewigkeit_schmerzt/lib/numarray/testdata.fits

8.44K

neuro-die_ewigkeit_schmerzt/lib/numarray/testdata.py

259B

neuro-die_ewigkeit_schmerzt/lib/numarray/typeconv.py

1.72K

neuro-die_ewigkeit_schmerzt/lib/numarray/ufunc.py

94.53K

neuro-die_ewigkeit_schmerzt/lib/Numeric.pth

8B

neuro-die_ewigkeit_schmerzt/lib/Numeric/

dir

neuro-die_ewigkeit_schmerzt/lib/Numeric/_dotblas.so

15.59K

neuro-die_ewigkeit_schmerzt/lib/Numeric/_numpy.so

78.52K

neuro-die_ewigkeit_schmerzt/lib/Numeric/arrayfns.so

23.67K

neuro-die_ewigkeit_schmerzt/lib/Numeric/ArrayPrinter.py

7.80K

neuro-die_ewigkeit_schmerzt/lib/Numeric/dotblas/

dir

neuro-die_ewigkeit_schmerzt/lib/Numeric/dotblas/__init__.py

2.75K

neuro-die_ewigkeit_schmerzt/lib/Numeric/FFT/

dir

neuro-die_ewigkeit_schmerzt/lib/Numeric/FFT/__init__.py

662B

neuro-die_ewigkeit_schmerzt/lib/Numeric/FFT/FFT.py

10.43K

neuro-die_ewigkeit_schmerzt/lib/Numeric/FFT/fftpack.so

31.73K

neuro-die_ewigkeit_schmerzt/lib/Numeric/lapack_lite.so

18.95K

neuro-die_ewigkeit_schmerzt/lib/Numeric/LinearAlgebra.py

17.42K

neuro-die_ewigkeit_schmerzt/lib/Numeric/MA/

dir

neuro-die_ewigkeit_schmerzt/lib/Numeric/MA/__init__.py

119B

neuro-die_ewigkeit_schmerzt/lib/Numeric/MA/MA.py

71.05K

neuro-die_ewigkeit_schmerzt/lib/Numeric/MA/MA_version.py

231B

neuro-die_ewigkeit_schmerzt/lib/Numeric/Matrix.py

5.92K

neuro-die_ewigkeit_schmerzt/lib/Numeric/MLab.py

11.99K

neuro-die_ewigkeit_schmerzt/lib/Numeric/multiarray.so

28.83K

neuro-die_ewigkeit_schmerzt/lib/Numeric/Numeric.py

27.98K

neuro-die_ewigkeit_schmerzt/lib/Numeric/Numeric_headers/

dir

neuro-die_ewigkeit_schmerzt/lib/Numeric/Numeric_headers/__init__.py

648B

neuro-die_ewigkeit_schmerzt/lib/Numeric/numeric_version.py

15B

neuro-die_ewigkeit_schmerzt/lib/Numeric/Precision.py

3.17K

neuro-die_ewigkeit_schmerzt/lib/Numeric/RandomArray.py

13.92K

neuro-die_ewigkeit_schmerzt/lib/Numeric/ranlib.so

30.68K

neuro-die_ewigkeit_schmerzt/lib/Numeric/RNG/

dir

neuro-die_ewigkeit_schmerzt/lib/Numeric/RNG/__init__.py

0.98K

neuro-die_ewigkeit_schmerzt/lib/Numeric/RNG/RNG.so

12.08K

neuro-die_ewigkeit_schmerzt/lib/Numeric/RNG/Statistics.py

1.35K

neuro-die_ewigkeit_schmerzt/lib/Numeric/umath.so

58.45K

neuro-die_ewigkeit_schmerzt/lib/Numeric/UserArray.py

7.33K

neuro-die_ewigkeit_schmerzt/lib/OpenGL/

dir

neuro-die_ewigkeit_schmerzt/lib/OpenGL/__init__.py

868B

neuro-die_ewigkeit_schmerzt/lib/OpenGL/GL/

dir

neuro-die_ewigkeit_schmerzt/lib/OpenGL/GL/_3DFX/

dir

neuro-die_ewigkeit_schmerzt/lib/OpenGL/GL/_3DFX/__init__.py

341B

neuro-die_ewigkeit_schmerzt/lib/OpenGL/GL/_3DFX/multisample.py

752B

neuro-die_ewigkeit_schmerzt/lib/OpenGL/GL/_3DFX/tbuffer.so

28.44K

neuro-die_ewigkeit_schmerzt/lib/OpenGL/GL/_3DFX/texture_compression_FXT1.py

772B

neuro-die_ewigkeit_schmerzt/lib/OpenGL/GL/__init__.py

660B

neuro-die_ewigkeit_schmerzt/lib/OpenGL/GL/APPLE/

dir

neuro-die_ewigkeit_schmerzt/lib/OpenGL/GL/APPLE/__init__.py

341B

neuro-die_ewigkeit_schmerzt/lib/OpenGL/GL/APPLE/specular_vector.py

575B

neuro-die_ewigkeit_schmerzt/lib/OpenGL/GL/APPLE/transform_hint.py

558B

neuro-die_ewigkeit_schmerzt/lib/OpenGL/GL/ARB/

dir

neuro-die_ewigkeit_schmerzt/lib/OpenGL/GL/ARB/__init__.py

341B

neuro-die_ewigkeit_schmerzt/lib/OpenGL/GL/ARB/matrix_palette.so

36.06K

neuro-die_ewigkeit_schmerzt/lib/OpenGL/GL/ARB/multisample.so

30.59K

neuro-die_ewigkeit_schmerzt/lib/OpenGL/GL/ARB/multitexture.so

46.06K

neuro-die_ewigkeit_schmerzt/lib/OpenGL/GL/ARB/point_parameters.so

30.56K

neuro-die_ewigkeit_schmerzt/lib/OpenGL/GL/ARB/texture_border_clamp.py

625B

neuro-die_ewigkeit_schmerzt/lib/OpenGL/GL/ARB/texture_compression.so

35.50K

neuro-die_ewigkeit_schmerzt/lib/OpenGL/GL/ARB/texture_cube_map.py

1.12K

neuro-die_ewigkeit_schmerzt/lib/OpenGL/GL/ARB/texture_env_add.py

560B

neuro-die_ewigkeit_schmerzt/lib/OpenGL/GL/ARB/texture_env_add.so

28.19K

neuro-die_ewigkeit_schmerzt/lib/OpenGL/GL/ARB/texture_env_combine.py

1.20K

neuro-die_ewigkeit_schmerzt/lib/OpenGL/GL/ARB/texture_env_crossbar.py

618B

neuro-die_ewigkeit_schmerzt/lib/OpenGL/GL/ARB/texture_env_dot3.py

621B

neuro-die_ewigkeit_schmerzt/lib/OpenGL/GL/ARB/texture_rectangle.so

28.47K

neuro-die_ewigkeit_schmerzt/lib/OpenGL/GL/ARB/transpose_matrix.so

30.75K

neuro-die_ewigkeit_schmerzt/lib/OpenGL/GL/ARB/vertex_blend.so

36.91K

neuro-die_ewigkeit_schmerzt/lib/OpenGL/GL/ATI/

dir

neuro-die_ewigkeit_schmerzt/lib/OpenGL/GL/ATI/__init__.py

341B

neuro-die_ewigkeit_schmerzt/lib/OpenGL/GL/ATI/envmap_bumpmap.so

30.84K

neuro-die_ewigkeit_schmerzt/lib/OpenGL/GL/ATI/pn_triangles.so

30.66K

neuro-die_ewigkeit_schmerzt/lib/OpenGL/GL/ATI/texture_mirror_once.py

687B

neuro-die_ewigkeit_schmerzt/lib/OpenGL/GL/Autodesk/

dir

neuro-die_ewigkeit_schmerzt/lib/OpenGL/GL/Autodesk/__init__.py

341B

neuro-die_ewigkeit_schmerzt/lib/OpenGL/GL/Autodesk/bgra_colors.py

533B

neuro-die_ewigkeit_schmerzt/lib/OpenGL/GL/Autodesk/facet_normal.so

35.06K

neuro-die_ewigkeit_schmerzt/lib/OpenGL/GL/Autodesk/valid_back_buffer_hint.so

30.47K

neuro-die_ewigkeit_schmerzt/lib/OpenGL/GL/EXT/

dir

neuro-die_ewigkeit_schmerzt/lib/OpenGL/GL/EXT/_422_pixels.py

696B

neuro-die_ewigkeit_schmerzt/lib/OpenGL/GL/EXT/__init__.py

341B

neuro-die_ewigkeit_schmerzt/lib/OpenGL/GL/EXT/abgr.py

496B

neuro-die_ewigkeit_schmerzt/lib/OpenGL/GL/EXT/bgra.py

517B

neuro-die_ewigkeit_schmerzt/lib/OpenGL/GL/EXT/blend_color.so

28.81K

neuro-die_ewigkeit_schmerzt/lib/OpenGL/GL/EXT/blend_func_separate.so

28.97K

neuro-die_ewigkeit_schmerzt/lib/OpenGL/GL/EXT/blend_logic_op.py

502B

neuro-die_ewigkeit_schmerzt/lib/OpenGL/GL/EXT/blend_minmax.so

28.62K

neuro-die_ewigkeit_schmerzt/lib/OpenGL/GL/EXT/blend_subtract.py

582B

neuro-die_ewigkeit_schmerzt/lib/OpenGL/GL/EXT/clip_volume_hint.py

561B

neuro-die_ewigkeit_schmerzt/lib/OpenGL/GL/EXT/cmyka.py

589B

neuro-die_ewigkeit_schmerzt/lib/OpenGL/GL/EXT/color_table.so

40.94K

neuro-die_ewigkeit_schmerzt/lib/OpenGL/GL/EXT/compiled_vertex_array.so

28.88K

neuro-die_ewigkeit_schmerzt/lib/OpenGL/GL/EXT/convolution.so

36.34K

neuro-die_ewigkeit_schmerzt/lib/OpenGL/GL/EXT/coordinate_frame.so

40.94K

neuro-die_ewigkeit_schmerzt/lib/OpenGL/GL/EXT/copy_texture.so

30.91K

neuro-die_ewigkeit_schmerzt/lib/OpenGL/GL/EXT/cull_vertex.so

30.50K

neuro-die_ewigkeit_schmerzt/lib/OpenGL/GL/EXT/draw_range_elements.so

30.66K

neuro-die_ewigkeit_schmerzt/lib/OpenGL/GL/EXT/fog_coord.so

32.62K

neuro-die_ewigkeit_schmerzt/lib/OpenGL/GL/EXT/fragment_lighting.so

41.41K

neuro-die_ewigkeit_schmerzt/lib/OpenGL/GL/EXT/histogram.so

30.69K

neuro-die_ewigkeit_schmerzt/lib/OpenGL/GL/EXT/index_array_formats.py

762B

neuro-die_ewigkeit_schmerzt/lib/OpenGL/GL/EXT/index_func.so

28.62K

neuro-die_ewigkeit_schmerzt/lib/OpenGL/GL/EXT/index_material.so

28.72K

neuro-die_ewigkeit_schmerzt/lib/OpenGL/GL/EXT/index_texture.py

551B

neuro-die_ewigkeit_schmerzt/lib/OpenGL/GL/EXT/light_texture.so

30.78K

neuro-die_ewigkeit_schmerzt/lib/OpenGL/GL/EXT/misc_attribute.py

604B

neuro-die_ewigkeit_schmerzt/lib/OpenGL/GL/EXT/multi_draw_arrays.so

28.84K

neuro-die_ewigkeit_schmerzt/lib/OpenGL/GL/EXT/packed_pixels.py

704B

neuro-die_ewigkeit_schmerzt/lib/OpenGL/GL/EXT/pixel_transform.so

32.00K

neuro-die_ewigkeit_schmerzt/lib/OpenGL/GL/EXT/pixel_transform_color_table.py

679B

neuro-die_ewigkeit_schmerzt/lib/OpenGL/GL/EXT/point_parameters.so

30.56K

neuro-die_ewigkeit_schmerzt/lib/OpenGL/GL/EXT/polygon_offset.so

28.66K

neuro-die_ewigkeit_schmerzt/lib/OpenGL/GL/EXT/rescale_normal.py

545B

neuro-die_ewigkeit_schmerzt/lib/OpenGL/GL/EXT/scene_marker.so

30.41K

neuro-die_ewigkeit_schmerzt/lib/OpenGL/GL/EXT/secondary_color.so

40.59K

neuro-die_ewigkeit_schmerzt/lib/OpenGL/GL/EXT/separate_specular_color.py

664B

neuro-die_ewigkeit_schmerzt/lib/OpenGL/GL/EXT/shared_texture_palette.py

643B

neuro-die_ewigkeit_schmerzt/lib/OpenGL/GL/EXT/stencil_wrap.py

560B

neuro-die_ewigkeit_schmerzt/lib/OpenGL/GL/EXT/subtexture.so

42.03K

neuro-die_ewigkeit_schmerzt/lib/OpenGL/GL/EXT/texture.py

1.60K

neuro-die_ewigkeit_schmerzt/lib/OpenGL/GL/EXT/texture3D.so

35.50K

neuro-die_ewigkeit_schmerzt/lib/OpenGL/GL/EXT/texture_compression_s3tc.py

786B

neuro-die_ewigkeit_schmerzt/lib/OpenGL/GL/EXT/texture_cube_map.py

1.11K

neuro-die_ewigkeit_schmerzt/lib/OpenGL/GL/EXT/texture_edge_clamp.py

596B

neuro-die_ewigkeit_schmerzt/lib/OpenGL/GL/EXT/texture_env_add.py

558B

neuro-die_ewigkeit_schmerzt/lib/OpenGL/GL/EXT/texture_env_combine.py

1.20K

neuro-die_ewigkeit_schmerzt/lib/OpenGL/GL/EXT/texture_env_dot3.py

691B

neuro-die_ewigkeit_schmerzt/lib/OpenGL/GL/EXT/texture_filter_anisotropic.py

784B

neuro-die_ewigkeit_schmerzt/lib/OpenGL/GL/EXT/texture_lod.py

681B

neuro-die_ewigkeit_schmerzt/lib/OpenGL/GL/EXT/texture_lod_bias.py

643B

neuro-die_ewigkeit_schmerzt/lib/OpenGL/GL/EXT/texture_object.so

31.34K

neuro-die_ewigkeit_schmerzt/lib/OpenGL/GL/EXT/texture_perturb_normal.so

28.91K

neuro-die_ewigkeit_schmerzt/lib/OpenGL/GL/EXT/vertex_array.so

43.09K

neuro-die_ewigkeit_schmerzt/lib/OpenGL/GL/EXT/vertex_weighting.so

30.94K

neuro-die_ewigkeit_schmerzt/lib/OpenGL/GL/GL__init__.py

59.05K

neuro-die_ewigkeit_schmerzt/lib/OpenGL/GL/GL__init___.so

223.31K

neuro-die_ewigkeit_schmerzt/lib/OpenGL/GL/HP/

dir

neuro-die_ewigkeit_schmerzt/lib/OpenGL/GL/HP/__init__.py

341B

neuro-die_ewigkeit_schmerzt/lib/OpenGL/GL/HP/convolution_border_modes.py

688B

neuro-die_ewigkeit_schmerzt/lib/OpenGL/GL/HP/image_transform.so

32.25K

neuro-die_ewigkeit_schmerzt/lib/OpenGL/GL/HP/occlusion_test.py

581B

neuro-die_ewigkeit_schmerzt/lib/OpenGL/GL/HP/occlusion_test.so

28.28K

neuro-die_ewigkeit_schmerzt/lib/OpenGL/GL/HP/texture_lighting.py

678B

neuro-die_ewigkeit_schmerzt/lib/OpenGL/GL/IBM/

dir

neuro-die_ewigkeit_schmerzt/lib/OpenGL/GL/IBM/__init__.py

341B

neuro-die_ewigkeit_schmerzt/lib/OpenGL/GL/IBM/cull_vertex.py

531B

neuro-die_ewigkeit_schmerzt/lib/OpenGL/GL/IBM/multimode_draw_arrays.so

30.50K

neuro-die_ewigkeit_schmerzt/lib/OpenGL/GL/IBM/rasterpos_clip.py

557B

neuro-die_ewigkeit_schmerzt/lib/OpenGL/GL/IBM/static_data.so

28.78K

neuro-die_ewigkeit_schmerzt/lib/OpenGL/GL/IBM/texture_mirrored_repeat.py

644B

neuro-die_ewigkeit_schmerzt/lib/OpenGL/GL/INGR/

dir

neuro-die_ewigkeit_schmerzt/lib/OpenGL/GL/INGR/__init__.py

341B

neuro-die_ewigkeit_schmerzt/lib/OpenGL/GL/INGR/color_clamp.py

1.28K

neuro-die_ewigkeit_schmerzt/lib/OpenGL/GL/INGR/interlace_read.py

572B

neuro-die_ewigkeit_schmerzt/lib/OpenGL/GL/INTEL/

dir

neuro-die_ewigkeit_schmerzt/lib/OpenGL/GL/INTEL/__init__.py

341B

neuro-die_ewigkeit_schmerzt/lib/OpenGL/GL/INTEL/texture_scissor.so

30.62K

neuro-die_ewigkeit_schmerzt/lib/OpenGL/GL/KTX/

dir

neuro-die_ewigkeit_schmerzt/lib/OpenGL/GL/KTX/__init__.py

341B

neuro-die_ewigkeit_schmerzt/lib/OpenGL/GL/KTX/buffer_region.so

30.84K

neuro-die_ewigkeit_schmerzt/lib/OpenGL/GL/MESA/

dir

neuro-die_ewigkeit_schmerzt/lib/OpenGL/GL/MESA/__init__.py

341B

neuro-die_ewigkeit_schmerzt/lib/OpenGL/GL/MESA/resize_buffers.so

28.44K

neuro-die_ewigkeit_schmerzt/lib/OpenGL/GL/MESA/window_pos.so

39.81K

neuro-die_ewigkeit_schmerzt/lib/OpenGL/GL/NV/

dir

neuro-die_ewigkeit_schmerzt/lib/OpenGL/GL/NV/__init__.py

341B

neuro-die_ewigkeit_schmerzt/lib/OpenGL/GL/NV/blend_square.py

500B

neuro-die_ewigkeit_schmerzt/lib/OpenGL/GL/NV/copy_depth_to_color.py

612B

neuro-die_ewigkeit_schmerzt/lib/OpenGL/GL/NV/fence.so

30.81K

neuro-die_ewigkeit_schmerzt/lib/OpenGL/GL/NV/fog_distance.py

602B

neuro-die_ewigkeit_schmerzt/lib/OpenGL/GL/NV/light_max_exponent.py

707B

neuro-die_ewigkeit_schmerzt/lib/OpenGL/GL/NV/packed_depth_stencil.py

658B

neuro-die_ewigkeit_schmerzt/lib/OpenGL/GL/NV/register_combiners.so

38.53K

neuro-die_ewigkeit_schmerzt/lib/OpenGL/GL/NV/register_combiners2.so

30.53K

neuro-die_ewigkeit_schmerzt/lib/OpenGL/GL/NV/texgen_emboss.py

596B

neuro-die_ewigkeit_schmerzt/lib/OpenGL/GL/NV/texgen_reflection.py

578B

neuro-die_ewigkeit_schmerzt/lib/OpenGL/GL/NV/texture_compression_vtc.py

847B

neuro-die_ewigkeit_schmerzt/lib/OpenGL/GL/NV/texture_env_combine4.py

730B

neuro-die_ewigkeit_schmerzt/lib/OpenGL/GL/NV/texture_rectangle.py

944B

neuro-die_ewigkeit_schmerzt/lib/OpenGL/GL/NV/texture_shader.py

3.02K

neuro-die_ewigkeit_schmerzt/lib/OpenGL/GL/NV/texture_shader2.py

2.06K

neuro-die_ewigkeit_schmerzt/lib/OpenGL/GL/NV/vertex_array_range2.py

579B

neuro-die_ewigkeit_schmerzt/lib/OpenGL/GL/OML/

dir

neuro-die_ewigkeit_schmerzt/lib/OpenGL/GL/OML/__init__.py

341B

neuro-die_ewigkeit_schmerzt/lib/OpenGL/GL/OML/interlace.py

553B

neuro-die_ewigkeit_schmerzt/lib/OpenGL/GL/OML/resample.py

733B

neuro-die_ewigkeit_schmerzt/lib/OpenGL/GL/OML/subsample.py

576B

neuro-die_ewigkeit_schmerzt/lib/OpenGL/GL/PGI/

dir

neuro-die_ewigkeit_schmerzt/lib/OpenGL/GL/PGI/__init__.py

341B

neuro-die_ewigkeit_schmerzt/lib/OpenGL/GL/PGI/misc_hints.so

30.88K

neuro-die_ewigkeit_schmerzt/lib/OpenGL/GL/PGI/vertex_hints.py

1.57K

neuro-die_ewigkeit_schmerzt/lib/OpenGL/GL/REND/

dir

neuro-die_ewigkeit_schmerzt/lib/OpenGL/GL/REND/__init__.py

341B

neuro-die_ewigkeit_schmerzt/lib/OpenGL/GL/REND/screen_coordinates.py

658B

neuro-die_ewigkeit_schmerzt/lib/OpenGL/GL/S3/

dir

neuro-die_ewigkeit_schmerzt/lib/OpenGL/GL/S3/__init__.py

341B

neuro-die_ewigkeit_schmerzt/lib/OpenGL/GL/S3/s3tc.py

505B

neuro-die_ewigkeit_schmerzt/lib/OpenGL/GL/SGI/

dir

neuro-die_ewigkeit_schmerzt/lib/OpenGL/GL/SGI/__init__.py

341B

neuro-die_ewigkeit_schmerzt/lib/OpenGL/GL/SGI/color_matrix.py

1.05K

neuro-die_ewigkeit_schmerzt/lib/OpenGL/GL/SGI/color_table.so

40.91K

neuro-die_ewigkeit_schmerzt/lib/OpenGL/GL/SGI/texture_color_table.py

665B

neuro-die_ewigkeit_schmerzt/lib/OpenGL/GL/SGIS/

dir

neuro-die_ewigkeit_schmerzt/lib/OpenGL/GL/SGIS/__init__.py

341B

neuro-die_ewigkeit_schmerzt/lib/OpenGL/GL/SGIS/detail_texture.so

30.75K

neuro-die_ewigkeit_schmerzt/lib/OpenGL/GL/SGIS/fog_function.so

30.53K

neuro-die_ewigkeit_schmerzt/lib/OpenGL/GL/SGIS/generate_mipmap.py

641B

neuro-die_ewigkeit_schmerzt/lib/OpenGL/GL/SGIS/multisample.so

30.94K

neuro-die_ewigkeit_schmerzt/lib/OpenGL/GL/SGIS/multitexture.so

50.16K

neuro-die_ewigkeit_schmerzt/lib/OpenGL/GL/SGIS/pixel_texture.so

30.75K

neuro-die_ewigkeit_schmerzt/lib/OpenGL/GL/SGIS/sharpen_texture.so

30.62K

neuro-die_ewigkeit_schmerzt/lib/OpenGL/GL/SGIS/texture4D.so

39.16K

neuro-die_ewigkeit_schmerzt/lib/OpenGL/GL/SGIS/texture_border_clamp.py

629B

neuro-die_ewigkeit_schmerzt/lib/OpenGL/GL/SGIS/texture_color_mask.so

30.50K

neuro-die_ewigkeit_schmerzt/lib/OpenGL/GL/SGIS/texture_edge_clamp.py

615B

neuro-die_ewigkeit_schmerzt/lib/OpenGL/GL/SGIS/texture_filter4.so

30.56K

neuro-die_ewigkeit_schmerzt/lib/OpenGL/GL/SGIS/texture_lod.py

686B

neuro-die_ewigkeit_schmerzt/lib/OpenGL/GL/SGIS/texture_select.py

1.50K

neuro-die_ewigkeit_schmerzt/lib/OpenGL/GL/SGIX/

dir

neuro-die_ewigkeit_schmerzt/lib/OpenGL/GL/SGIX/__init__.py

341B

neuro-die_ewigkeit_schmerzt/lib/OpenGL/GL/SGIX/async.so

30.81K

neuro-die_ewigkeit_schmerzt/lib/OpenGL/GL/SGIX/async_histogram.py

598B

neuro-die_ewigkeit_schmerzt/lib/OpenGL/GL/SGIX/async_pixel.py

961B

neuro-die_ewigkeit_schmerzt/lib/OpenGL/GL/SGIX/blend_alpha_minmax.py

584B

neuro-die_ewigkeit_schmerzt/lib/OpenGL/GL/SGIX/clipmap.py

1.15K

neuro-die_ewigkeit_schmerzt/lib/OpenGL/GL/SGIX/depth_texture.py

667B

neuro-die_ewigkeit_schmerzt/lib/OpenGL/GL/SGIX/flush_raster.so

28.44K

neuro-die_ewigkeit_schmerzt/lib/OpenGL/GL/SGIX/fog_offset.py

564B

neuro-die_ewigkeit_schmerzt/lib/OpenGL/GL/SGIX/frame_zoom.so

28.94K

neuro-die_ewigkeit_schmerzt/lib/OpenGL/GL/SGIX/interlace.py

526B

neuro-die_ewigkeit_schmerzt/lib/OpenGL/GL/SGIX/ir_instrument1.py

549B

neuro-die_ewigkeit_schmerzt/lib/OpenGL/GL/SGIX/list_priority.so

31.41K

neuro-die_ewigkeit_schmerzt/lib/OpenGL/GL/SGIX/pixel_texture.so

28.78K

neuro-die_ewigkeit_schmerzt/lib/OpenGL/GL/SGIX/pixel_texture_bits.py

708B

neuro-die_ewigkeit_schmerzt/lib/OpenGL/GL/SGIX/reference_plane.so

28.72K

neuro-die_ewigkeit_schmerzt/lib/OpenGL/GL/SGIX/resample.py

678B

neuro-die_ewigkeit_schmerzt/lib/OpenGL/GL/SGIX/shadow.py

664B

neuro-die_ewigkeit_schmerzt/lib/OpenGL/GL/SGIX/shadow_ambient.py

551B

neuro-die_ewigkeit_schmerzt/lib/OpenGL/GL/SGIX/sprite.so

30.81K

neuro-die_ewigkeit_schmerzt/lib/OpenGL/GL/SGIX/tag_sample_buffer.so

28.56K

neuro-die_ewigkeit_schmerzt/lib/OpenGL/GL/SGIX/texture_coordinate_clamp.py

654B

neuro-die_ewigkeit_schmerzt/lib/OpenGL/GL/SGIX/texture_env_add.py

622B

neuro-die_ewigkeit_schmerzt/lib/OpenGL/GL/SGIX/texture_lod_bias.py

682B

neuro-die_ewigkeit_schmerzt/lib/OpenGL/GL/SGIX/texture_multi_buffer.py

639B

neuro-die_ewigkeit_schmerzt/lib/OpenGL/GL/SGIX/texture_range.py

1.58K

neuro-die_ewigkeit_schmerzt/lib/OpenGL/GL/SGIX/texture_scale_bias.py

771B

neuro-die_ewigkeit_schmerzt/lib/OpenGL/GL/SGIX/vertex_preclip.py

591B

neuro-die_ewigkeit_schmerzt/lib/OpenGL/GL/SGIX/ycrcb.py

538B

neuro-die_ewigkeit_schmerzt/lib/OpenGL/GL/SUN/

dir

neuro-die_ewigkeit_schmerzt/lib/OpenGL/GL/SUN/__init__.py

217B

neuro-die_ewigkeit_schmerzt/lib/OpenGL/GL/SUN/convolution_border_modes.py

585B

neuro-die_ewigkeit_schmerzt/lib/OpenGL/GL/SUN/global_alpha.so

31.22K

neuro-die_ewigkeit_schmerzt/lib/OpenGL/GL/SUN/triangle_list.so

35.62K

neuro-die_ewigkeit_schmerzt/lib/OpenGL/GL/SUNX/

dir

neuro-die_ewigkeit_schmerzt/lib/OpenGL/GL/SUNX/__init__.py

341B

neuro-die_ewigkeit_schmerzt/lib/OpenGL/GL/SUNX/constant_data.so

28.56K

neuro-die_ewigkeit_schmerzt/lib/OpenGL/GL/WIN/

dir

neuro-die_ewigkeit_schmerzt/lib/OpenGL/GL/WIN/__init__.py

341B

neuro-die_ewigkeit_schmerzt/lib/OpenGL/GL/WIN/phong_shading.py

559B

neuro-die_ewigkeit_schmerzt/lib/OpenGL/GL/WIN/specular_fog.py

544B

neuro-die_ewigkeit_schmerzt/lib/OpenGL/GL/WIN/swap_hint.so

28.75K

neuro-die_ewigkeit_schmerzt/lib/OpenGL/GLE.so

96.81K

neuro-die_ewigkeit_schmerzt/lib/OpenGL/GLU/

dir

neuro-die_ewigkeit_schmerzt/lib/OpenGL/GLU/__init__.py

323B

neuro-die_ewigkeit_schmerzt/lib/OpenGL/GLU/EXT/

dir

neuro-die_ewigkeit_schmerzt/lib/OpenGL/GLU/EXT/__init__.py

341B

neuro-die_ewigkeit_schmerzt/lib/OpenGL/GLU/EXT/nurbs_tessellator.py

1.08K

neuro-die_ewigkeit_schmerzt/lib/OpenGL/GLU/EXT/nurbs_tessellator.so

30.91K

neuro-die_ewigkeit_schmerzt/lib/OpenGL/GLU/EXT/object_space_tess.py

605B

neuro-die_ewigkeit_schmerzt/lib/OpenGL/GLU/GLU__init__.py

14.33K

neuro-die_ewigkeit_schmerzt/lib/OpenGL/GLU/GLU__init___.so

104.06K

neuro-die_ewigkeit_schmerzt/lib/OpenGL/GLU/SGI/

dir

neuro-die_ewigkeit_schmerzt/lib/OpenGL/GLU/SGI/__init__.py

341B

neuro-die_ewigkeit_schmerzt/lib/OpenGL/GLU/SGI/filter4_parameters.so

30.47K

neuro-die_ewigkeit_schmerzt/lib/OpenGL/GLUT.so

80.06K

neuro-die_ewigkeit_schmerzt/lib/OpenGL/GLX/

dir

neuro-die_ewigkeit_schmerzt/lib/OpenGL/GLX/_3DFX/

dir

neuro-die_ewigkeit_schmerzt/lib/OpenGL/GLX/_3DFX/__init__.py

364B

neuro-die_ewigkeit_schmerzt/lib/OpenGL/GLX/_3DFX/multisample.py

404B

neuro-die_ewigkeit_schmerzt/lib/OpenGL/GLX/__init__.py

366B

neuro-die_ewigkeit_schmerzt/lib/OpenGL/GLX/ARB/

dir

neuro-die_ewigkeit_schmerzt/lib/OpenGL/GLX/ARB/__init__.py

364B

neuro-die_ewigkeit_schmerzt/lib/OpenGL/GLX/ARB/multisample.py

566B

neuro-die_ewigkeit_schmerzt/lib/OpenGL/GLX/EXT/

dir

neuro-die_ewigkeit_schmerzt/lib/OpenGL/GLX/EXT/__init__.py

364B

neuro-die_ewigkeit_schmerzt/lib/OpenGL/GLX/EXT/multisample.py

352B

neuro-die_ewigkeit_schmerzt/lib/OpenGL/GLX/SGIS/

dir

neuro-die_ewigkeit_schmerzt/lib/OpenGL/GLX/SGIS/__init__.py

364B

neuro-die_ewigkeit_schmerzt/lib/OpenGL/GLX/SGIS/multisample.py

385B

neuro-die_ewigkeit_schmerzt/lib/OpenGL/quaternion.py

8.17K

neuro-die_ewigkeit_schmerzt/lib/OpenGL/scripts/

dir

neuro-die_ewigkeit_schmerzt/lib/OpenGL/scripts/info.py

4.95K

neuro-die_ewigkeit_schmerzt/lib/OpenGL/Tk/

dir

neuro-die_ewigkeit_schmerzt/lib/OpenGL/Tk/__init__.py

13.67K

neuro-die_ewigkeit_schmerzt/lib/OpenGL/Tk/linux2-tk8.4/

dir

neuro-die_ewigkeit_schmerzt/lib/OpenGL/Tk/linux2-tk8.4/pkgIndex.tcl

135B

neuro-die_ewigkeit_schmerzt/lib/OpenGL/Tk/linux2-tk8.4/Togl.so

27.47K

neuro-die_ewigkeit_schmerzt/lib/OpenGL/trackball.py

2.48K

neuro-die_ewigkeit_schmerzt/lib/OpenGL/version

10B

neuro-die_ewigkeit_schmerzt/lib/OpenGL/WGL/

dir

neuro-die_ewigkeit_schmerzt/lib/OpenGL/WGL/__init__.py

323B

neuro-die_ewigkeit_schmerzt/lib/PIL/

dir

neuro-die_ewigkeit_schmerzt/lib/PIL/__init__.py

231B

neuro-die_ewigkeit_schmerzt/lib/PIL/_imaging.so

214.19K

neuro-die_ewigkeit_schmerzt/lib/PIL/_imagingft.so

10.41K

neuro-die_ewigkeit_schmerzt/lib/PIL/_imagingtk.so

5.44K

neuro-die_ewigkeit_schmerzt/lib/PIL/ArgImagePlugin.py

11.88K

neuro-die_ewigkeit_schmerzt/lib/PIL/BdfFontFile.py

3.26K

neuro-die_ewigkeit_schmerzt/lib/PIL/BmpImagePlugin.py

6.51K

neuro-die_ewigkeit_schmerzt/lib/PIL/BufrStubImagePlugin.py

1.51K

neuro-die_ewigkeit_schmerzt/lib/PIL/ContainerIO.py

2.58K

neuro-die_ewigkeit_schmerzt/lib/PIL/CurImagePlugin.py

2.02K

neuro-die_ewigkeit_schmerzt/lib/PIL/DcxImagePlugin.py

1.86K

neuro-die_ewigkeit_schmerzt/lib/PIL/EpsImagePlugin.py

9.57K

neuro-die_ewigkeit_schmerzt/lib/PIL/ExifTags.py

3.94K

neuro-die_ewigkeit_schmerzt/lib/PIL/FitsStubImagePlugin.py

1.66K

neuro-die_ewigkeit_schmerzt/lib/PIL/FliImagePlugin.py

3.40K

neuro-die_ewigkeit_schmerzt/lib/PIL/FontFile.py

3.33K

neuro-die_ewigkeit_schmerzt/lib/PIL/FpxImagePlugin.py

6.10K

neuro-die_ewigkeit_schmerzt/lib/PIL/GbrImagePlugin.py

1.64K

neuro-die_ewigkeit_schmerzt/lib/PIL/GdImageFile.py

2.13K

neuro-die_ewigkeit_schmerzt/lib/PIL/GifImagePlugin.py

10.74K

neuro-die_ewigkeit_schmerzt/lib/PIL/GimpGradientFile.py

3.15K

neuro-die_ewigkeit_schmerzt/lib/PIL/GimpPaletteFile.py

1.36K

neuro-die_ewigkeit_schmerzt/lib/PIL/GribStubImagePlugin.py

1.51K

neuro-die_ewigkeit_schmerzt/lib/PIL/Hdf5StubImagePlugin.py

1.56K

neuro-die_ewigkeit_schmerzt/lib/PIL/IcnsImagePlugin.py

6.05K

neuro-die_ewigkeit_schmerzt/lib/PIL/IcoImagePlugin.py

1.97K

neuro-die_ewigkeit_schmerzt/lib/PIL/Image.py

59.28K

neuro-die_ewigkeit_schmerzt/lib/PIL/ImageChops.py

7.29K

neuro-die_ewigkeit_schmerzt/lib/PIL/ImageColor.py

7.22K

neuro-die_ewigkeit_schmerzt/lib/PIL/ImageDraw.py

8.67K

neuro-die_ewigkeit_schmerzt/lib/PIL/ImageEnhance.py

2.72K

neuro-die_ewigkeit_schmerzt/lib/PIL/ImageFile.py

14.81K

neuro-die_ewigkeit_schmerzt/lib/PIL/ImageFileIO.py

1.20K

neuro-die_ewigkeit_schmerzt/lib/PIL/ImageFilter.py

5.81K

neuro-die_ewigkeit_schmerzt/lib/PIL/ImageFont.py

16.67K

neuro-die_ewigkeit_schmerzt/lib/PIL/ImageGL.py

417B

neuro-die_ewigkeit_schmerzt/lib/PIL/ImageGrab.py

1.88K

neuro-die_ewigkeit_schmerzt/lib/PIL/ImageOps.py

11.98K

neuro-die_ewigkeit_schmerzt/lib/PIL/ImagePalette.py

4.60K

neuro-die_ewigkeit_schmerzt/lib/PIL/ImagePath.py

1.36K

neuro-die_ewigkeit_schmerzt/lib/PIL/ImageSequence.py

845B

neuro-die_ewigkeit_schmerzt/lib/PIL/ImageStat.py

4.54K

neuro-die_ewigkeit_schmerzt/lib/PIL/ImageTk.py

9.08K

neuro-die_ewigkeit_schmerzt/lib/PIL/ImageTransform.py

2.65K

neuro-die_ewigkeit_schmerzt/lib/PIL/ImageWin.py

6.22K

neuro-die_ewigkeit_schmerzt/lib/PIL/ImImagePlugin.py

9.49K

neuro-die_ewigkeit_schmerzt/lib/PIL/ImtImagePlugin.py

2.21K

neuro-die_ewigkeit_schmerzt/lib/PIL/IptcImagePlugin.py

7.31K

neuro-die_ewigkeit_schmerzt/lib/PIL/JpegImagePlugin.py

13.57K

neuro-die_ewigkeit_schmerzt/lib/PIL/McIdasImagePlugin.py

1.71K

neuro-die_ewigkeit_schmerzt/lib/PIL/MicImagePlugin.py

2.18K

neuro-die_ewigkeit_schmerzt/lib/PIL/MpegImagePlugin.py

1.83K

neuro-die_ewigkeit_schmerzt/lib/PIL/MspImagePlugin.py

2.21K

neuro-die_ewigkeit_schmerzt/lib/PIL/OleFileIO.py

15.92K

neuro-die_ewigkeit_schmerzt/lib/PIL/PaletteFile.py

1.07K

neuro-die_ewigkeit_schmerzt/lib/PIL/PalmImagePlugin.py

9.37K

neuro-die_ewigkeit_schmerzt/lib/PIL/PcdImagePlugin.py

1.78K

neuro-die_ewigkeit_schmerzt/lib/PIL/PcfFontFile.py

6.24K

neuro-die_ewigkeit_schmerzt/lib/PIL/PcxImagePlugin.py

4.61K

neuro-die_ewigkeit_schmerzt/lib/PIL/PdfImagePlugin.py

5.23K

neuro-die_ewigkeit_schmerzt/lib/PIL/PixarImagePlugin.py

1.71K

neuro-die_ewigkeit_schmerzt/lib/PIL/PngImagePlugin.py

14.32K

neuro-die_ewigkeit_schmerzt/lib/PIL/PpmImagePlugin.py

3.20K

neuro-die_ewigkeit_schmerzt/lib/PIL/PsdImagePlugin.py

6.47K

neuro-die_ewigkeit_schmerzt/lib/PIL/PSDraw.py

5.56K

neuro-die_ewigkeit_schmerzt/lib/PIL/SgiImagePlugin.py

2.23K

neuro-die_ewigkeit_schmerzt/lib/PIL/SpiderImagePlugin.py

5.31K

neuro-die_ewigkeit_schmerzt/lib/PIL/SunImagePlugin.py

2.04K

neuro-die_ewigkeit_schmerzt/lib/PIL/TarIO.py

1.24K

neuro-die_ewigkeit_schmerzt/lib/PIL/TgaImagePlugin.py

3.37K

neuro-die_ewigkeit_schmerzt/lib/PIL/TiffImagePlugin.py

22.45K

neuro-die_ewigkeit_schmerzt/lib/PIL/TiffTags.py

4.47K

neuro-die_ewigkeit_schmerzt/lib/PIL/WalImageFile.py

5.32K

neuro-die_ewigkeit_schmerzt/lib/PIL/WmfImagePlugin.py

3.65K

neuro-die_ewigkeit_schmerzt/lib/PIL/XbmImagePlugin.py

2.37K

neuro-die_ewigkeit_schmerzt/lib/PIL/XpmImagePlugin.py

3.06K

neuro-die_ewigkeit_schmerzt/lib/PIL/XVThumbImagePlugin.py

1.69K

neuro-die_ewigkeit_schmerzt/lib/psyco/

dir

neuro-die_ewigkeit_schmerzt/lib/psyco/__init__.py

1.85K

neuro-die_ewigkeit_schmerzt/lib/psyco/_psyco.so

334.20K

neuro-die_ewigkeit_schmerzt/lib/psyco/classes.py

1.69K

neuro-die_ewigkeit_schmerzt/lib/psyco/core.py

8.01K

neuro-die_ewigkeit_schmerzt/lib/psyco/kdictproxy.py

4.30K

neuro-die_ewigkeit_schmerzt/lib/psyco/logger.py

2.47K

neuro-die_ewigkeit_schmerzt/lib/psyco/profiler.py

11.25K

neuro-die_ewigkeit_schmerzt/lib/psyco/support.py

6.04K

neuro-die_ewigkeit_schmerzt/libblas.so.3

486.08K

neuro-die_ewigkeit_schmerzt/libg2c.so.0

103.13K

neuro-die_ewigkeit_schmerzt/liblapack.so.3

5.08M

neuro-die_ewigkeit_schmerzt/README

451B

neuro-die_ewigkeit_schmerzt/res/

dir

neuro-die_ewigkeit_schmerzt/res/ba-135.ogg

5.50M

neuro-die_ewigkeit_schmerzt/res/console.ttf

48.07K

neuro-die_ewigkeit_schmerzt/res/endscroller.svg

223.83K

neuro-die_ewigkeit_schmerzt/res/growfx.svg

5.39K

neuro-die_ewigkeit_schmerzt/res/loader.svg

3.56K

neuro-die_ewigkeit_schmerzt/res/scene1.svg

81.72K

neuro-die_ewigkeit_schmerzt/res/scene2.svg

546.82K

neuro-die_ewigkeit_schmerzt/res/scene2_1.svg

111.62K

neuro-die_ewigkeit_schmerzt/res/scene2_2.svg

400.46K

neuro-die_ewigkeit_schmerzt/res/scene3.svg

68.27K

neuro-die_ewigkeit_schmerzt/res/scene4.svg

47.93K

neuro-die_ewigkeit_schmerzt/res/scene5.svg

33.47K

neuro-die_ewigkeit_schmerzt/res/scene6.svg

13.14K

neuro-die_ewigkeit_schmerzt/res/shaders/

dir

neuro-die_ewigkeit_schmerzt/res/shaders/c.vs

73B

neuro-die_ewigkeit_schmerzt/res/shaders/uvprogress.vs

329B

neuro-die_ewigkeit_schmerzt/res/shaders/v.vs

133B

neuro-die_ewigkeit_schmerzt/res/symbols.svg

276.47K

neuro-die_ewigkeit_schmerzt/res/uvprogress.png

447B

neuro-die_ewigkeit_schmerzt/res/uvprogress2.png

928B

neuro-die_ewigkeit_schmerzt/scene_ewigkeit.py

4.12K

neuro-die_ewigkeit_schmerzt/scene_goin.py

5.49K

neuro-die_ewigkeit_schmerzt/scene_goout.py

4.80K

neuro-die_ewigkeit_schmerzt/scene_main.py

904B

neuro-die_ewigkeit_schmerzt/scene_scroller.py

5.28K

neuro-die_ewigkeit_schmerzt/scene_symbols.py

5.43K

neuro-die_ewigkeit_schmerzt/special/

dir

neuro-die_ewigkeit_schmerzt/special/setup_win32.py

2.13K

neuro-die_ewigkeit_schmerzt/special/upx.exe

87.50K
file_id.diz
neuro
Die Ewigkeit schmerzt

code
paniq

additional gfx
tournesol

this demo is coded entirely in python, and the entire source
code is included. it features a quite complete svg loader,
and ctypes-based abstractions for sdl and glsl.

the first time running it will take some time because
it needs to render polygons and outlines from the shapes
first. all data is cached, so the second time you run it
it will load quite fast.

gpl licence.

enjoy.