File download
File size:

8 146 155 bytes (7.77M)

File date:

2004-07-25 23:07:45

Download count:

all-time: 11 275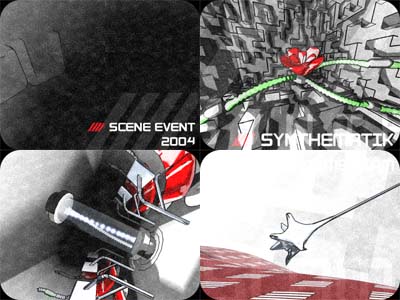 Preview
outra_synthematik/

dir

outra_synthematik/bass.dll

108.00K

outra_synthematik/data/

dir

outra_synthematik/data/arm.3DS

8.13K

outra_synthematik/data/artifact.jpg

12.21K

outra_synthematik/data/black.jpg

9.56K

outra_synthematik/data/blueflare.jpg

10.41K

outra_synthematik/data/circle.jpg

10.11K

outra_synthematik/data/circle.jpga.jpg

10.77K

outra_synthematik/data/code.jpg

28.78K

outra_synthematik/data/corner.jpga.jpg

12.12K

outra_synthematik/data/cyl2.3DS

1.25K

outra_synthematik/data/cylinder.3DS

16.65K

outra_synthematik/data/cylrom.3DS

3.45K

outra_synthematik/data/demo.sdt

20.01K

outra_synthematik/data/final1.jpg

16.77K

outra_synthematik/data/final2.jpg

21.19K

outra_synthematik/data/final3.jpg

24.54K

outra_synthematik/data/final4.jpg

28.75K

outra_synthematik/data/final5.jpg

32.08K

outra_synthematik/data/final6.jpg

34.76K

outra_synthematik/data/finalpix.jpg

26.38K

outra_synthematik/data/firkanta.3DS

221.07K

outra_synthematik/data/flare.jpg

9.46K

outra_synthematik/data/flower.3DS

250.07K

outra_synthematik/data/flower2.3DS

281.83K

outra_synthematik/data/GFX.jpg

35.38K

outra_synthematik/data/gloors.jpg

25.93K

outra_synthematik/data/greet.jpg

27.49K

outra_synthematik/data/H.jpg

12.91K

outra_synthematik/data/introroom.3DS

103.64K

outra_synthematik/data/load.jpg

26.74K

outra_synthematik/data/load.jpga.jpg

45.75K

outra_synthematik/data/load.jpgg.jpg

57.21K

outra_synthematik/data/music.jpg

27.46K

outra_synthematik/data/music192.mp3

5.87M

outra_synthematik/data/N.jpg

14.67K

outra_synthematik/data/noise.jpg

219.14K

outra_synthematik/data/ph.3DS

3.75K

outra_synthematik/data/red.jpg

12.70K

outra_synthematik/data/ring-a.jpg

11.39K

outra_synthematik/data/ring-c.jpg

12.12K

outra_synthematik/data/ringring.jpg

10.08K

outra_synthematik/data/ringringalpha.jpg

9.59K

outra_synthematik/data/rom5.3DS

626.75K

outra_synthematik/data/S.jpg

14.05K

outra_synthematik/data/sceneevent.jpg

33.86K

outra_synthematik/data/shader-black.jpg

8.38K

outra_synthematik/data/shader-blackbb.jpg

8.22K

outra_synthematik/data/shader-green.jpg

8.59K

outra_synthematik/data/shader-red.jpg

8.63K

outra_synthematik/data/shader-yellow.jpg

8.65K

outra_synthematik/data/shader.jpg

8.45K

outra_synthematik/data/slam.jpg

23.97K

outra_synthematik/data/slamroom.3DS

17.37K

outra_synthematik/data/slamslam.jpg

24.30K

outra_synthematik/data/star.jpg

10.79K

outra_synthematik/data/synth2.3DS

366.52K

outra_synthematik/data/synthskjermer.3DS

2.41K

outra_synthematik/data/T.jpg

11.40K

outra_synthematik/data/Thumbs.db

95.50K

outra_synthematik/data/torus.3DS

16.89K

outra_synthematik/data/toys.jpg

31.93K

outra_synthematik/data/Y.jpg

13.73K

outra_synthematik/file_id.diz

633B

outra_synthematik/PARTY_RELEASE

0B

outra_synthematik/synthematik.exe

747.00K

outra_synthematik/thematik.syn

14.44K
file_id.diz
PARTY RELEASE! (nospread)
synthematik by outracks.
code by duckers.
graphics by zn0rk & duckers.
music by irvin.
released at scene event 2004


hey. it`s irvin at the keys. does anyone here have any painkillers? my head hurts so much and I`m really hungry.
I thought we`ve been through this a couple of times now. don`t give me any alcohol! it`s really for the greater good.
duckers says he is not tired, even though he has been up for like four days now or something. zn0rk is allready asleep, 
that lucky bastard. anyway; we hope you`ll enjoy this demo and hopefully it will kick some serious lobsterish ass. hi mom.