File download
File size:

3 173 368 bytes (3.03M)

File date:

2016-07-26 05:45:03

Download count:

all-time: 24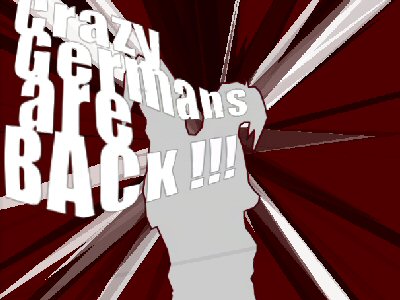 Preview
data/

dir

data/flare.hwl

29.52K

data/flare_big.hwl

120.76K

data/glare.hwl

6.57K

data/loading.hwl

19.89K

data/people.hwl

23.44K

data/people_alpha.hwl

19.12K

data/redcheckers.tex

21.50K

data/text10_1.hwl

12.40K

data/text10_2.hwl

21.95K

data/text10_3.hwl

35.56K

data/text10_4.hwl

43.79K

data/text10_5.hwl

51.01K

data/text1_1.hwl

9.57K

data/text1_2.hwl

19.14K

data/text1_3.hwl

23.94K

data/text1_4.hwl

33.80K

data/text1_5.hwl

38.32K

data/text2_1.hwl

17.02K

data/text2_2.hwl

24.02K

data/text2_3.hwl

35.32K

data/text2_4.hwl

37.83K

data/text2_5.hwl

42.68K

data/text2_6.hwl

46.42K

data/text3_1.hwl

16.59K

data/text3_2.hwl

25.86K

data/text3_3.hwl

39.61K

data/text3_4.hwl

47.47K

data/text3_5.hwl

50.81K

data/text4_1.hwl

49.00K

data/text5_1.hwl

22.75K

data/text6_1.hwl

78.96K

data/text7_1.hwl

12.88K

data/text7_2.hwl

23.77K

data/text7_3.hwl

29.66K

data/text7_4.hwl

39.91K

data/text7_5.hwl

61.09K

data/text8_1.hwl

8.83K

data/text8_2.hwl

22.80K

data/text8_3.hwl

38.79K

data/text8_4.hwl

53.05K

data/text8_5.hwl

64.86K

data/text9_1.hwl

12.13K

data/text9_2.hwl

25.55K

data/text9_3.hwl

40.85K

data/text9_4.hwl

48.28K

data/text9_5.hwl

58.66K

data/tyskmusik.mp3

1.57M

FILE_ID.DIZ

411B

fmod.dll

144.50K

script.dlx

426B

sdi_redbottle_final.exe

73.00K
file_id.diz

 Da Crazy Germans - Live from Black Birdie.
 - Red Bottle Of Tequila - Final Version -

 minreq: some pc, windows something,
         opengl gfxcard, sound. It's
         all just simple alpha shit 
         anyways.

 Thankyous go to Concept-P, Wix, Triple and
 the other nice local crazy ppl we met and
 boozed with. Especially those wicked mfs
 that were sitting next to us.

 sdi & never out.