File download
File size:

7 685 507 bytes (7.33M)

File date:

2003-08-10 23:23:05

Download count:

all-time: 5 160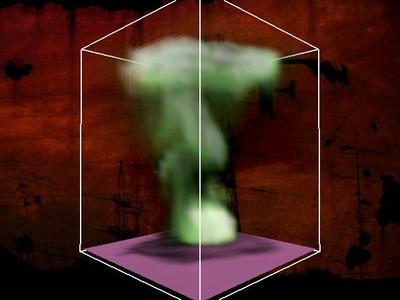 Preview
bass.dll

99.80K

data/

dir

data/demo_asm03.txt

521B

data/demoadd.txt

4.52K

data/demoevents.txt

5.29K

data/demoload.txt

729B

data/music/

dir

data/music/truidm.it

1.22M

data/scenes/

dir

data/scenes/blobman.zen

0.99M

data/scenes/blobman_broken.zen

589.25K

data/scenes/bongs.zen

209.48K

data/scenes/BOX.MSH

248B

data/scenes/BOX40.SDF

250.04K

data/scenes/boxpush.zen

754.51K

data/scenes/CONE.MSH

5.09K

data/scenes/CONE40.SDF

250.04K

data/scenes/CUBE.MSH

5.30K

data/scenes/cube.zen

413.81K

data/scenes/cush.tex

34B

data/scenes/cush.zen

219.46K

data/scenes/dog.zen

143.91K

data/scenes/dogcam.zen

3.16K

data/scenes/dropman.zen

534.87K

data/scenes/KNOT.MSH

52.19K

data/scenes/KNOT40.SDF

250.04K

data/scenes/logo.zen

13.91K

data/scenes/SKULL.MSH

42.20K

data/scenes/SKULL40.SDF

250.04K

data/scenes/space.zen

349.13K

data/scenes/SPHERE.MSH

3.97K

data/scenes/SPHERE40.SDF

250.04K

data/scenes/torus.msh

29.43K

data/scenes/TORUS40.SDF

250.04K

data/scenes/tree.zen

41.52K

data/scenes/tree2.zen

693.98K

data/scenes/vors.tex

143B

data/scenes/vors.zen

383.78K

data/scenes/wiretunnel.zen

184.56K

data/script.txt

61B

data/test.txt

548B

data/textures/

dir

data/textures/cyberphreak_bent1.jpg

72.63K

data/textures/dark_env.tga

48.04K

data/textures/dog.tga

236B

data/textures/dust.tga

64.04K

data/textures/env_city.tga

48.04K

data/textures/faceangle.tga

192.04K

data/textures/faktory_logo.jpg

170.35K

data/textures/FEM009_crop1.tga

192.04K

data/textures/fur1.bmp

192.05K

data/textures/fur2.bmp

12.05K

data/textures/fym.jpg

119.29K

data/textures/loading.jpg

192.06K

data/textures/metal_edge.tga

12.04K

data/textures/metal_env.tga

48.04K

data/textures/particleblue.tga

3.04K

data/textures/particleorange.tga

3.04K

data/textures/Phreak.tga

192.04K

data/textures/PLAC063_crop1.tga

192.04K

data/textures/PLAC066_1.tga

192.04K

data/textures/planet_1.tga

48.04K

data/textures/planet_2.tga

48.04K

data/textures/planet_3.tga

48.04K

data/textures/planet_4.tga

48.04K

data/textures/pollen_brittlebush_sem1_1000x.jpg

61.30K

data/textures/pollen_brittlebush_sem2_2000x.jpg

11.95K

data/textures/reverienew.jpg

93.17K

data/textures/shiro1.jpg

105.76K

data/textures/shiro2.jpg

107.69K

data/textures/Sun.tga

48.04K

data/textures/VIS1.tga

3.04K

data/textures/wtf1.jpg

55.09K

data/textures/wtf2.jpg

23.86K

data/textures/wtf3.jpg

61.34K

data/textures/wtf4.jpg

55.03K

data/textures/wtf5.jpg

54.73K

data/textures/wtf6.jpg

53.52K

demo.txt

676B

engine.exe

200.00K

fx/

dir

fx/fx_fluids.dll

200.00K

fx/fx_fur.dll

236.00K

fx/fx_main.dll

180.00K

fx/fx_mayaplay.dll

256.00K

fx/fx_rawhed.dll

220.00K

fx/fx_sdf.dll

200.00K

fx/fx_wtf.dll

160.00K
file_id.diz


by faktory

code: rawhed, uttumuttu
gfx: degrysin, reverie, rawhed, rich hancock
music: squeek
booze: teel
design: uttumuttu & rawhed, we rule!! and apologize!! and need a really good designer!!

thanks to cyberphreak and rich turnbull

uttumuttu sends greets to everyone at #jazz.fi

its now 57minutes from the deadline..so it looks like we made it.
uttumuttu and rawhed sitting on the 3rd floor (where its nice and cool and quiet!)
about to go downstairs into the smelly oldskool area!  yay!
don't know how we managed to make it..pretty funky ;) and fun.
yeah, so the demo isn't the best designed in the world, too bad for you ;p we like it.
[blah].