File download
File size:

4 074 416 bytes (3.89M)

File date:

2002-04-04 23:06:14

Download count:

all-time: 3 707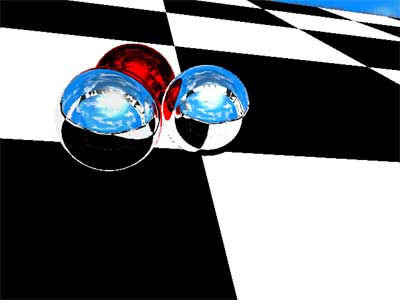 Preview
pekla.evil/

dir

pekla.evil/bin/

dir

pekla.evil/bin/evil/

dir

pekla.evil/bin/evil/fmod.dll

124.50K

pekla.evil/bin/evil/main.exe

696.00K

pekla.evil/data/

dir

pekla.evil/data/effects/

dir

pekla.evil/data/effects/BackSphere.efx

527B

pekla.evil/data/effects/BackSphereAlpha.efx

603B

pekla.evil/data/effects/BackSphereAlphaAdd.efx

596B

pekla.evil/data/effects/basic.efx

610B

pekla.evil/data/effects/basic_env.efx

0.99K

pekla.evil/data/effects/BillboardFore.efx

501B

pekla.evil/data/effects/BillboardForeAdd.efx

568B

pekla.evil/data/effects/BillboardForeMul.efx

577B

pekla.evil/data/effects/BillboardForeMul2.efx

689B

pekla.evil/data/effects/blobs.efx

554B

pekla.evil/data/effects/boids.efx

573B

pekla.evil/data/effects/boidsWire.efx

531B

pekla.evil/data/effects/csg0.efx

634B

pekla.evil/data/effects/csg1.efx

606B

pekla.evil/data/effects/csg2.efx

634B

pekla.evil/data/effects/csg3.efx

636B

pekla.evil/data/effects/csg3_.efx

606B

pekla.evil/data/effects/depth_fog.efx

558B

pekla.evil/data/effects/depth_front.efx

551B

pekla.evil/data/effects/dyna.efx

893B

pekla.evil/data/effects/dyna2.efx

508B

pekla.evil/data/effects/glass.efx

582B

pekla.evil/data/effects/hatch.efx

3.89K

pekla.evil/data/effects/occluder.efx

398B

pekla.evil/data/effects/particle.efx

436B

pekla.evil/data/effects/particleMul.efx

458B

pekla.evil/data/effects/ray.efx

0.99K

pekla.evil/data/effects/toon3.efx

1.76K

pekla.evil/data/effects/tracer_flare.efx

700B

pekla.evil/data/effects/tracer_reflect.efx

1.08K

pekla.evil/data/effects/tracer_sky.efx

610B

pekla.evil/data/effects/tracer_solid.efx

706B

pekla.evil/data/effects/volumetric_fog.efx

1.02K

pekla.evil/data/evil.ogg

1.80M

pekla.evil/data/meshes/

dir

pekla.evil/data/meshes/boid.X

16.11K

pekla.evil/data/meshes/box.X

3.76K

pekla.evil/data/meshes/gsphere2.X

10.42K

pekla.evil/data/meshes/meshka3e1.X

79.58K

pekla.evil/data/meshes/meshka3e2.X

79.58K

pekla.evil/data/meshes/meshka3n.X

80.28K

pekla.evil/data/meshes/meshka3o.X

535.31K

pekla.evil/data/meshes/mirror.x

3.77K

pekla.evil/data/meshes/rect.X

4.31K

pekla.evil/data/meshes/s0.X

185.45K

pekla.evil/data/meshes/s1.X

44.74K

pekla.evil/data/meshes/sphere.X

80.37K

pekla.evil/data/meshes/spheres.x

662.97K

pekla.evil/data/meshes/star.X

7.58K

pekla.evil/data/textures/

dir

pekla.evil/data/textures/backLinesGray.png

12.48K

pekla.evil/data/textures/backLinesGray2.png

8.78K

pekla.evil/data/textures/backLinesRed.png

27.91K

pekla.evil/data/textures/backLinesRed2.png

13.73K

pekla.evil/data/textures/Bear1.png

28.83K

pekla.evil/data/textures/Bear1s.png

10.11K

pekla.evil/data/textures/Bear2l.png

15.92K

pekla.evil/data/textures/Bear2s.png

6.90K

pekla.evil/data/textures/Bear3l.png

19.87K

pekla.evil/data/textures/Bear3s.png

7.91K

pekla.evil/data/textures/Bear4.png

15.11K

pekla.evil/data/textures/Bear4s.png

5.50K

pekla.evil/data/textures/BearJawsI.jpg

48.18K

pekla.evil/data/textures/checker.ppm

203B

pekla.evil/data/textures/ColorNoise.png

15.46K

pekla.evil/data/textures/env0.png

7.28K

pekla.evil/data/textures/evil.jpg

90.80K

pekla.evil/data/textures/evil2.png

100.31K

pekla.evil/data/textures/Footmarks1.png

5.95K

pekla.evil/data/textures/grid1.png

875B

pekla.evil/data/textures/grid4.png

875B

pekla.evil/data/textures/n1.png

120.41K

pekla.evil/data/textures/n2.png

160.44K

pekla.evil/data/textures/n3.png

143.54K

pekla.evil/data/textures/n4.png

93.57K

pekla.evil/data/textures/noisas1.png

52.78K

pekla.evil/data/textures/skybox_back.png

36.26K

pekla.evil/data/textures/skybox_bottom.png

156B

pekla.evil/data/textures/skybox_front.png

39.07K

pekla.evil/data/textures/skybox_left.png

40.19K

pekla.evil/data/textures/skybox_right.png

40.54K

pekla.evil/data/textures/skybox_top.png

80.26K

pekla.evil/data/textures/Square1.png

139B

pekla.evil/data/textures/txtEnd.png

3.48K

pekla.evil/data/textures/txtGrain.png

2.20K

pekla.evil/data/textures/txtNoCubemaps.png

9.71K

pekla.evil/data/textures/txtNotBees.png

2.34K

pekla.evil/evil.txt

716B
file_id.diz

Evil

Requirements:
  . DirectX 8.0a
  . About 600MHz CPU
    Tested on Duron 700, PentiumIII 600, AthlonXP 1500+, Celeron 433
  . 64MB of RAM
  . GeForce256 or better video card (Radeon may also work).
    32MB of video memory is REQUIRED.
    Tested on GeForce2 MX400, GeForce3 Ti200.
    If card doesn't support cubemaps, then some (about half) of effects
    show dummy effect. This way demo works on TNT2 class hardware
    (although 2 textures per pass are required anyway).

Team:
  . Code: ReJ, NeARAZ, OneHalf, TeaMan
  . Art: Cathy
  . Music: Toxid

Remarks:
  . Don't press Alt-Tab, or in any other way cause D3D device reset ;)

And:
  . never ever use a game engine for demos!