File download
File size:

4 089 635 bytes (3.90M)

File date:

2002-04-02 23:05:12

Download count:

all-time: 13 554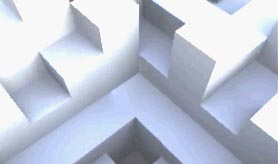 Preview
data\112.ser

92.56K

data\a.iff

33.73K

data\a0001.iff

64.82K

data\aky1.iff

64.82K

data\apa.iff

18.89K

data\b.iff

38.80K

data\b0001.iff

64.82K

data\b4.iff

64.82K

data\background.iff

38.06K

data\bakis.iff

16.82K

data\bild.iff

64.82K

data\c.iff

26.46K

data\c0001.iff

64.82K

data\Church.ser

262.33K

data\ChurchBack.iff

63.32K

data\d.iff

35.73K

data\d0001.iff

64.82K

data\deck2.iff

64.82K

data\e.iff

41.84K

data\e0001.iff

64.82K

data\Endpart.ser

74.00K

data\f.iff

35.92K

data\f0001.iff

64.82K

data\fground.iff

28.43K

data\ForestNell.dat

62.50K

data\ForestZoom.dat

350.00K

data\ForestZoom.pal

1.00K

data\g4.iff

64.82K

data\GirlyZoom.pal

1.00K

data\GirlyZoom1.dat

300.00K

data\GirlyZoom2.dat

250.00K

data\Hawk.ser

391.19K

data\huvud.iff

16.07K

data\kub4.iff

64.82K

data\Kuubi.ser

315.00K

data\KuubiBack.iff

4.80K

data\LOADING.IFF

63.32K

data\SB_S1.IFF

64.82K

data\sb_t4.iff

64.82K

data\scene1_1.ser

133.54K

data\scene1_2.ser

199.65K

data\scene2.ser

215.89K

data\scene3.ser

90.64K

data\Scene4.ser

357.85K

data\scene5.ser

380.52K

data\scene6.ser

390.49K

data\Scene7.ser

402.86K

data\scene8.ser

184.09K

data\shad.ser

247.90K

data\ss1.iff

64.82K

data\TBLLOGO.IFF

20.77K

data\tcg_nel2.xm

894.56K

data\test2.iff

64.82K

data\tree.iff

58.51K

data\Tunnel.ser

314.46K

data\XNeg.tga

64.79K

data\XPos.tga

64.79K

data\yNeg.tga

64.79K

data\yPos.tga

64.79K

data\zNeg.tga

64.79K

data\zPos.tga

64.79K

LittleNell.exe

138.21K

LittleNell.txt

825B
file_id.diz

                       Little Nell
                     ---------------

                a demo by The Black Lotus


What?

     A 680x0 demo. Requires 68020, FPU and 16MB fastram, but don't bother
   watching this on anything less than a 68060. Really.


Where?

     Released at Mekka-Symposium 2002, which was held in Fallingbostel, Germany
   during May 28-31 that very same year.


Who?

   Louie, Tudor			- graphics
   Rubberduck, Kalms, E-Moon	- programming
   Trauma Child Genesis		- music


Warning!

      Our immortal adversary, Gusten, is lurking somewhere within the depths
    of this executable file. Waiting for the right opportunity, it will strike
    without warning and corrupt some hapless bits in your memory.
    Be afraid. Be VERY afraid.

    And reboot after watching.



						Kalms signing off.