File download
File size:

7 146 472 bytes (6.82M)

File date:

2002-11-02 23:03:13

Download count:

all-time: 3 551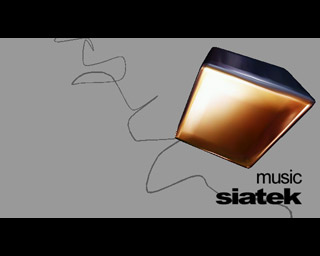 Preview
encore_Sulaco\data\end.msc

10.82K

encore_Sulaco\data\end\2d\credits-a.ras32

256.03K

encore_Sulaco\data\end\2d\szescian.ras

48.03K

encore_Sulaco\data\end\2d\thanks.ras32

256.03K

encore_Sulaco\data\end\3d\credits.mob

97B

encore_Sulaco\data\end\3d\credits1.mob

153B

encore_Sulaco\data\end\3d\credits2.mob

153B

encore_Sulaco\data\end\3d\credits3.mob

153B

encore_Sulaco\data\end\3d\szescian.mob

30.41K

encore_Sulaco\data\end\3d\thanks.mob

153B

encore_Sulaco\data\end\3d\zawijak.mob

61.55K

encore_Sulaco\data\eq.msc

15.68K

encore_Sulaco\data\equalizers\objekty\add1.mob

153B

encore_Sulaco\data\equalizers\objekty\add2.mob

153B

encore_Sulaco\data\equalizers\objekty\sciemnienie.mob

153B

encore_Sulaco\data\equalizers\objekty\szescian.mob

633B

encore_Sulaco\data\equalizers\textures\add.ras

12.03K

encore_Sulaco\data\equalizers\textures\sciemnienie.ras32

16.03K

encore_Sulaco\data\equalizers\textures\textura.ras

192.03K

encore_Sulaco\data\kosmo.msc

8.49K

encore_Sulaco\data\kosmo\objects\niebo.mob

4.72K

encore_Sulaco\data\kosmo\objects\release.mob

153B

encore_Sulaco\data\kosmo\objects\sciemnienie.mob

153B

encore_Sulaco\data\kosmo\objects\statek-dodatki2.mob

17.55K

encore_Sulaco\data\kosmo\objects\statek-kabina.mob

3.55K

encore_Sulaco\data\kosmo\objects\statek-srodek.mob

7.06K

encore_Sulaco\data\kosmo\objects\sulaco.mob

153B

encore_Sulaco\data\kosmo\textures\kosmo.ras

192.03K

encore_Sulaco\data\kosmo\textures\sciemnienie.ras32

16.03K

encore_Sulaco\data\kosmo\textures\statek-dodatki.ras

192.03K

encore_Sulaco\data\kosmo\textures\statek-kabina.ras

192.03K

encore_Sulaco\data\kosmo\textures\statek-srodek.ras

192.03K

encore_Sulaco\data\kosmo\textures\title.ras

192.03K

encore_Sulaco\data\miasto.msc

15.95K

encore_Sulaco\data\miasto\objects\chmura.mob

1.44K

encore_Sulaco\data\miasto\objects\dom1_1.mob

2.61K

encore_Sulaco\data\miasto\objects\dom1_2.mob

1.91K

encore_Sulaco\data\miasto\objects\dom1_3.mob

2.38K

encore_Sulaco\data\miasto\objects\dom2.mob

4.72K

encore_Sulaco\data\miasto\objects\dom3-dach.mob

1.44K

encore_Sulaco\data\miasto\objects\dom3-podstawa.mob

5.77K

encore_Sulaco\data\miasto\objects\rura.mob

1.91K

encore_Sulaco\data\miasto\objects\sciemnienie.mob

153B

encore_Sulaco\data\miasto\textures\chmury.ras

192.03K

encore_Sulaco\data\miasto\textures\dom1-1.ras

192.03K

encore_Sulaco\data\miasto\textures\dom1-2.ras

192.03K

encore_Sulaco\data\miasto\textures\dom1-3.ras

192.03K

encore_Sulaco\data\miasto\textures\dom2-srednie.ras

192.03K

encore_Sulaco\data\miasto\textures\dom3-dach.ras

192.03K

encore_Sulaco\data\miasto\textures\dom3-duze.ras

192.03K

encore_Sulaco\data\miasto\textures\sciemnienie.ras32

16.03K

encore_Sulaco\data\planet65.mp3

3.65M

encore_Sulaco\data\scene1.msc

11.59K

encore_Sulaco\data\scene1\objects\encore-logo-star1.mob

153B

encore_Sulaco\data\scene1\objects\encore-logo-star2.mob

153B

encore_Sulaco\data\scene1\objects\env.mob

68.38K

encore_Sulaco\data\scene1\objects\sciemnienie.mob

153B

encore_Sulaco\data\scene1\objects\star.mob

153B

encore_Sulaco\data\scene1\objects\tunel.mob

1.44K

encore_Sulaco\data\scene1\objects\tunel2.mob

1.20K

encore_Sulaco\data\scene1\textures\encore-star.ras

192.03K

encore_Sulaco\data\scene1\textures\env.ras

192.03K

encore_Sulaco\data\scene1\textures\sciemnienie.ras32

16.03K

encore_Sulaco\data\scene1\textures\tunel.ras32

256.03K

encore_Sulaco\data\scene1\textures\tunel2.ras

192.03K

encore_Sulaco\data\tube.msc

94.64K

encore_Sulaco\data\tube\objects\1_bok1.mob

513B

encore_Sulaco\data\tube\objects\1_bok2.mob

513B

encore_Sulaco\data\tube\objects\1_waskie.mob

1.44K

encore_Sulaco\data\tube\objects\1_wyjscie.mob

513B

encore_Sulaco\data\tube\objects\2_bok1.mob

513B

encore_Sulaco\data\tube\objects\2_bok2.mob

513B

encore_Sulaco\data\tube\objects\2_waskie.mob

1.44K

encore_Sulaco\data\tube\objects\2_wyjscie.mob

513B

encore_Sulaco\data\tube\objects\3_bok1.mob

513B

encore_Sulaco\data\tube\objects\3_bok2.mob

513B

encore_Sulaco\data\tube\objects\3_waskie.mob

1.44K

encore_Sulaco\data\tube\objects\3_wyjscie.mob

513B

encore_Sulaco\data\tube\objects\flara.mob

153B

encore_Sulaco\data\tube\objects\pic.mob

153B

encore_Sulaco\data\tube\textures\bok1.ras

192.03K

encore_Sulaco\data\tube\textures\bok2.ras

192.03K

encore_Sulaco\data\tube\textures\bok_waski.ras

192.03K

encore_Sulaco\data\tube\textures\flara.ras

3.03K

encore_Sulaco\data\tube\textures\pic1.ras32

256.03K

encore_Sulaco\data\tube\textures\tuba01.ras

192.03K

encore_Sulaco\data\tube\textures\wyjscie.ras

192.03K

encore_Sulaco\data\white_square.ras

80B

encore_Sulaco\data\wylot.msc

57.02K

encore_Sulaco\data\wylot\2d\1.ras

12.03K

encore_Sulaco\data\wylot\2d\2.ras

48.03K

encore_Sulaco\data\wylot\2d\3.ras

192.03K

encore_Sulaco\data\wylot\2d\4.ras

12.03K

encore_Sulaco\data\wylot\2d\5.ras

192.03K

encore_Sulaco\data\wylot\2d\6.ras

192.03K

encore_Sulaco\data\wylot\2d\7.ras

48.03K

encore_Sulaco\data\wylot\2d\8.ras

192.03K

encore_Sulaco\data\wylot\2d\9.ras

192.03K

encore_Sulaco\data\wylot\2d\fala1.ras

192.03K

encore_Sulaco\data\wylot\2d\fala2.ras

192.03K

encore_Sulaco\data\wylot\2d\fin1.ras

192.03K

encore_Sulaco\data\wylot\2d\fin2.ras

192.03K

encore_Sulaco\data\wylot\2d\fin3.ras

192.03K

encore_Sulaco\data\wylot\2d\fin4.ras

192.03K

encore_Sulaco\data\wylot\2d\flara.ras

3.03K

encore_Sulaco\data\wylot\2d\pic1.ras32

256.03K

encore_Sulaco\data\wylot\3d\1.mob

513B

encore_Sulaco\data\wylot\3d\2.mob

513B

encore_Sulaco\data\wylot\3d\3.mob

513B

encore_Sulaco\data\wylot\3d\4.mob

513B

encore_Sulaco\data\wylot\3d\5.mob

1.44K

encore_Sulaco\data\wylot\3d\6.mob

2.84K

encore_Sulaco\data\wylot\3d\7.mob

513B

encore_Sulaco\data\wylot\3d\8.mob

993B

encore_Sulaco\data\wylot\3d\9.mob

1.91K

encore_Sulaco\data\wylot\3d\fin1.mob

453B

encore_Sulaco\data\wylot\3d\fin2.mob

453B

encore_Sulaco\data\wylot\3d\fin3.mob

393B

encore_Sulaco\data\wylot\3d\fin4.mob

393B

encore_Sulaco\data\wylot\3d\finrura.mob

2.14K

encore_Sulaco\data\wylot\3d\flara.mob

153B

encore_Sulaco\data\wylot\3d\pic.mob

153B

encore_Sulaco\data\wylot\3d\rura.mob

4.67K

encore_Sulaco\detached\libs\asyncio.library

15.31K

encore_Sulaco\detached\libs\mpega.library

127.91K

encore_Sulaco\readme.txt

1.48K

encore_Sulaco\snd_server

75.67K

encore_Sulaco\Start_Sulaco

77B

encore_Sulaco\Start_Sulaco.info

1.81K

encore_Sulaco\sulaco.wos

297.61K
file_id.diz
.encore is proud to announce
.s u l a c o
.amiga demo released at abstract 2002

.programming............mdw
.graphics..............caro
.music...............siatek

.amiga, powerpc, 3d acc with min 8mb of graphics memory
.some fast memory (64mb is absolutly enought)
.warpos, warp3d 4.2, ahi, mpega.library

.greetz to all friends :)

.thanks to:
.kiero
.fei
.krashan
.performer
.spark (if ju bi posibul, tu kontinju egejn!)

.at least - that's our first production for miniGL,
.now it should works fine with voodoo cards too

.feel free to tell uswhat are you think about the product
mdw@amiga.pl
caro@netbox.pl

.see you in next demo!




-----
dobra, jestesmy w polsce to napiszemy cos po polsku.
jest 2:04 w nocy. za dwie godziny wyjezdzamy na party.
korzystajac z okazji, chcielibysmy powiedziec, zeby kitrac wszysto do kiermany,
bo zlamasy nurkuja. lothara z dworca przywiezlismy furaczem, teraz buraczy.
ogolnie gra gitara i kleimy bajer, niewaski gryps. kolesie czaja baze.

aste elo evol'e de quomera eto es via lipoonde?

cos jeszcze? dwa leszcze i trzy kleszcze.

aha, litwini wrocili z wyprawy i costam jeszcze.

a w ogole to w Waszym wieku tyle nie jadlam.

grogon, sobol i aln nie jada na party.

nie mamy pojecia, czy performer bedzie na dworcu, dajemy mu 50% szans
(czyli ze albo kurwa bedzie albo nie:).

maq wszedl na #amisia i mowi:
<maqFLP> lothar a pozyxczysz miunkliusze z mielna, ja chce to zdjecie z zighiem
<maqFLP> jedzxie ktos na party?

prawdopodobnie jest w stanie upojenia alkoholowego.