File download
File size:

5 682 258 bytes (5.42M)

File date:

1970-01-01 01:00:00

Download count:

all-time: 2 059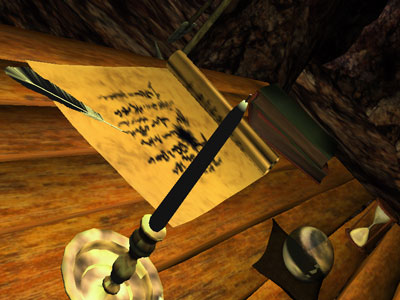 Preview
data/

dir

data/alchemie-kolben.lwo

3.97K

data/alchemie-platte.lwo

6.43K

data/alchemie-raum.lwo

7.13K

data/alchemie-schale.lwo

4.09K

data/alchemie-tisch.lwo

5.68K

data/alchemie.lws

7.36K

data/Amboß.bmp

16.35K

data/Amboß.lwo

2.51K

data/Apfel.lwo

6.05K

data/arthus.bmp

257.05K

data/axe.lwo

28.41K

data/Bank.lwo

2.12K

data/brick.bmp

65.05K

data/Buch_grün.lwo

3.24K

data/Buch_rot.lwo

3.23K

data/BuchGrün.bmp

92.05K

data/BuchPapier.bmp

65.05K

data/BuchRot.bmp

92.05K

data/cp.bmp

257.05K

data/Dämon_Flügel_links.lwo

6.38K

data/Dämon_Flügel_rechts.lwo

6.38K

data/Dämon_Fuß_links.lwo

7.92K

data/Dämon_Fuß_rechts.lwo

7.93K

data/Dämon_Genick.lwo

7.87K

data/Dämon_Hand_links.lwo

14.19K

data/Dämon_Hand_rechts.lwo

14.19K

data/Dämon_Kopf.lwo

36.84K

data/Dämon_Körper.lwo

17.25K

data/Dämon_Oberarm_links.lwo

2.06K

data/Dämon_Oberarm_rechts.lwo

2.06K

data/Dämon_Oberschenkel_links.lwo

4.06K

data/Dämon_Oberschenkel_rechts.lwo

4.21K

data/Dämon_Unterarm_links.lwo

2.57K

data/Dämon_Unterarm_rechts.lwo

2.57K

data/Dämon_Unterschenkel_links.lwo

3.05K

data/Dämon_Unterschenkel_rechts.lwo

3.02K

data/DämonHaut.bmp

17.05K

data/DämonHörner.bmp

4.33K

data/DämonKrallen.bmp

4.35K

data/Fackel.lwo

4.47K

data/FackelHolz.bmp

9.05K

data/FackelMetall.bmp

2.33K

data/FackelStoff.bmp

5.05K

data/Feder.lwo

16.32K

data/Fels.bmp

129.05K

data/Femurleft.lwo

2.79K

data/Femurright.lwo

2.79K

data/fenster.bmp

65.05K

data/Footleft.lwo

7.97K

data/Footright.lwo

7.97K

data/Forearmleft.lwo

3.34K

data/Forearmright.lwo

3.34K

data/gesicht.bmp

65.05K

data/gitter.bmp

65.05K

data/Glaskugel.bmp

96.05K

data/Glaskugel.lwo

20.28K

data/glass.bmp

65.05K

data/Handleft.lwo

8.44K

data/Handright.lwo

8.44K

data/hbe.it

1.69M

data/hboden.bmp

65.04K

data/hexe.bmp

768.05K

data/hhaus-ball.lwo

822B

data/hhaus-bett.lwo

712B

data/hhaus-decke.lwo

3.67K

data/hhaus-kelch.lwo

3.96K

data/hhaus-kopf.lwo

4.53K

data/hhaus-leuchte.lwo

2.24K

data/hhaus-licht.lwo

892B

data/hhaus-raum.lwo

2.25K

data/hhaus-tisch.lwo

1.82K

data/hhaus-tuer.lwo

3.23K

data/hhaus-zweige.lwo

10.06K

data/hhaus.lws

9.36K

data/Hintergrund.bmp

469.80K

data/Hintergrund.lwo

13.05K

data/Hips.lwo

11.75K

data/holz.bmp

65.05K

data/holz2.bmp

65.05K

data/holz3.bmp

64.97K

data/Holzstock.bmp

33.05K

data/Humerusleft.lwo

2.85K

data/Humerusright.lwo

2.85K

data/Höhle_Part1.lws

34.04K

data/Höhle_Part1_1.lwo

35.29K

data/Höhle_Part1_2.lwo

43.41K

data/Höhle_Part1_3.lwo

36.36K

data/Höhle_Part2.lwo

115.44K

data/Höhle_Part2.lws

57.59K

data/Jaw.lwo

3.04K

data/Kerze.lwo

2.62K

data/Kerzenleuchter.bmp

4.33K

data/Kerzenleuchter.lwo

30.88K

data/kirche-altar.lwo

550B

data/kirche-bank.lwo

1.55K

data/kirche-gestell.lwo

1.04K

data/kirche-kreuz.lwo

1.37K

data/kirche-leu.lwo

2.38K

data/kirche-raum.lwo

5.09K

data/kirche-saeule.lwo

2.51K

data/kirche.lws

11.06K

data/Kissen.bmp

17.05K

data/Kissen.lwo

8.10K

data/Knochen.bmp

17.05K

data/Käfig.bmp

8.27K

data/Käfig.lwo

16.40K

data/MetallHell.bmp

8.27K

data/Mond.bmp

65.05K

data/Mond.lwo

1.57K

data/Papier.bmp

129.05K

data/particles.lwo

1.37K

data/Pentagramm.bmp

4.35K

data/Pentagramm.lwo

632B

data/Pickel.lwo

2.24K

data/randomst.lwo

89.64K

data/ref.bmp

64.68K

data/Ribsandshoulder.lwo

47.37K

data/ryg.bmp

257.05K

data/Sanduhr.lwo

24.83K

data/SanduhrGlas.bmp

4.75K

data/SanduhrHolz.bmp

17.05K

data/SanduhrSand.bmp

9.05K

data/Schaufel.lwo

4.58K

data/Schriftrolle.lwo

4.78K

data/Shinleft.lwo

3.44K

data/Shinright.lwo

3.43K

data/Skelett.bmp

4.30K

data/Skull.lwo

15.69K

data/Spine.lwo

29.62K

data/stein.bmp

65.05K

data/stein2.bmp

65.05K

data/stein3.bmp

65.05K

data/stein4.bmp

65.05K

data/steinbild.bmp

65.05K

data/strukt.bmp

65.05K

data/strukt2.bmp

65.05K

data/strukt3.bmp

65.05K

data/Tisch.lwo

14.48K

data/TischbeineHolz.bmp

76.05K

data/TischplatteHolz.bmp

76.05K

data/titel.bmp

257.05K

data/tmb.bmp

257.05K

data/typ.bmp

257.05K

data/warder.bmp

257.05K

data/wkammer-leu.lwo

2.27K

data/wkammer-raum.lwo

6.09K

data/wkammer-saeule.lwo

2.50K

data/wkammer-schi.lwo

21.89K

data/wkammer-schw.lwo

8.10K

data/wkammer-stae.lwo

1.54K

data/wkammer.lws

8.85K

data/wtc-logo.bmp

257.05K

data/zwerg.bmp

768.05K

ims.dll

123.00K

medievil.exe

136.06K

mt.scr

3.04K

wtc.nfo

318B
file_id.diz
.requirements

  athlon 1000
  geforce 2 gts
  256mb ram
  win2k sp1
  prefered directX 8,
  (but directX 7.1 might
  work as well)
  
.known bugs

  this demo doesn't
  work at all.

if you did not like wtc, you might like the message that wtc is dead now.

this is the last wtc release.

period.