File download
File size:

1 947 004 bytes (1.86M)

File date:

2013-01-02 23:03:34

Download count:

all-time: 414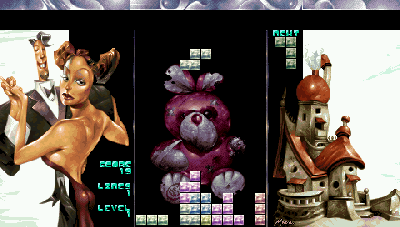 Preview
DATA/

dir

DATA/ANDLOVE.tga

181.66K

DATA/BABOU.tga

80.77K

DATA/BG_About.tga

48.35K

DATA/BG_Bunny1.tga

81.74K

DATA/BG_Bunny2.tga

81.43K

DATA/BG_Bunny3.tga

81.32K

DATA/BGRight.tga

60.03K

DATA/BUNY_TBL.tga

84.39K

DATA/CELTICF.tga

100.81K

DATA/EmptyBG.tga

23.19K

DATA/flower_left.tga

7.29K

DATA/flower_right.tga

5.16K

DATA/FNT_16x24.tga

32.67K

DATA/FNT_8x9.tga

8.29K

DATA/FUK16X24.tga

54.02K

DATA/GAME_Pieces.tga

2.20K

DATA/GAME_PiecesDark.tga

3.96K

DATA/hear me moving.mod

89.53K

DATA/IMG_1.tga

239.08K

DATA/IMG_2.tga

239.81K

DATA/IMG_3.tga

269.60K

DATA/IMG_4.tga

239.81K

DATA/kloon land.mod

201.28K

DATA/main.tga

47.55K

DATA/mouve! mouve!.mod

204.36K

DATA/now panikk!.mod

47.90K

DATA/raster_left.tga

2.46K

DATA/raster_right.tga

2.46K

DATA/SWETHARM.tga

119.55K

DATA/teu-teu-teu-yeu-teu.mod

176.06K

DATA/trainee_right.tga

68.15K

EBOOT.PBP

178.59K

README.TXT

353B

SCRSHOTS/

dir

SCRSHOTS/SCRSHOT001_MENU.png

39.15K

SCRSHOTS/SCRSHOT002_INGAME.png

63.52K

SCRSHOTS/SCRSHOT003_GAMEOVER.png

77.33K

SCRSHOTS/SCRSHOT004_ENTERNAME.png

36.86K

SCRSHOTS/SCRSHOT005_HALLOFFAME.png

42.28K

SCRSHOTS/SCRSHOT006_INSTRUCTIONS.png

34.93K
file_id.diz
BUNNY TETRIS V2.94

Just copy this folder (including DATA sub-folder) to PSP/GAME150/BunnyTetris
Tested on 3.40-0E

Using PSPSDK, GFX by Made, MODS by Maf, AMIGA for inspiration. :)
Thank you Tyranid for the screenshots.


..Want to contact me?..
humm.. let's say, this is my first and last homebrew on PSP. So, who cares?

Have fun,
Arnaud.